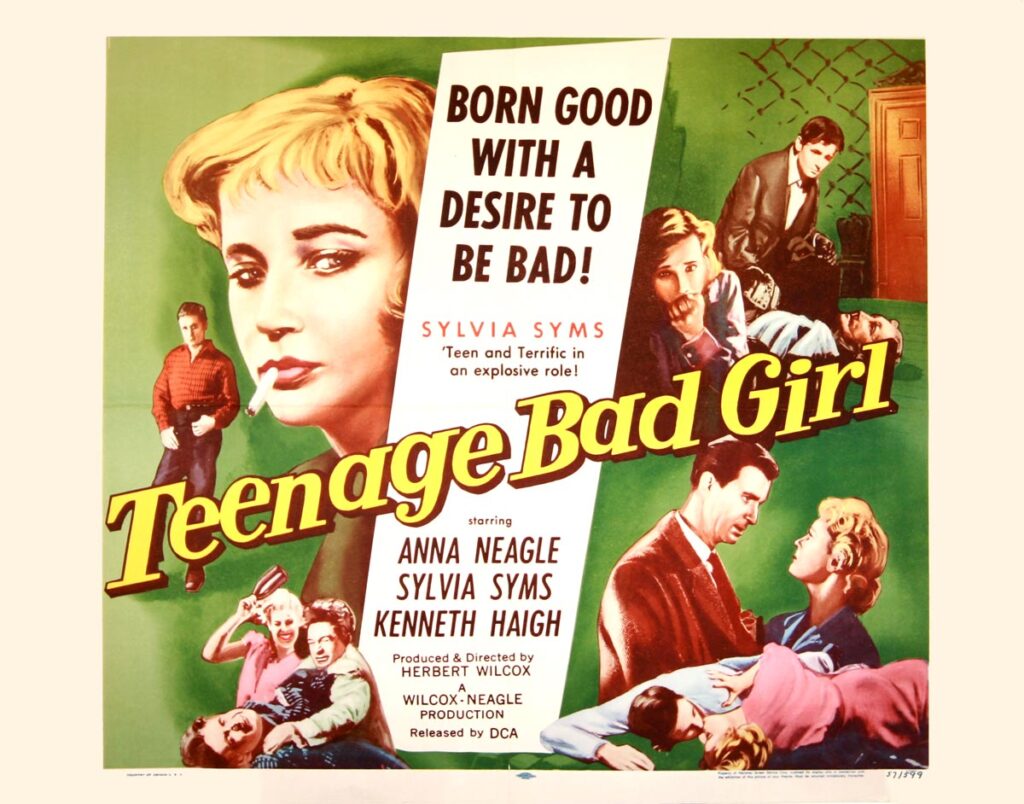 TEENAGE BAD GIRL / MY TEENAGE DAUGHTER (1956) Half sheet poster
Sold
Vintage original 22 x 28″ (56 x 72 cm.) half sheet poster, USA. Anna Neagle, Sylvia Syms, Norman Wooland, Wilfrid Hyde-White, dir: Herbert Wilcox. This British film was released in England under the title My Teenage Daughter and in America in 1957 by DCA (Distributors Corporation of America, Inc.).

Considered to be one of the worst films of all time, the story is about a female rebel without a cause. Anna Neagle — who was the star of several notable musicals in Britain and America in the late-1930s/early-40s — starred, and she and her director/producer husband Herbert Wilcox had their own production company. They discovered repertory player Sylvia Syms and featured her in this melodrama. Syms continues to be active to this day.

Today, the appeal of this title is in the poster art created for it. Here is one of the best of the 1950s "bad girl" posters with its superior pulp art presentation. Folded. VERY GOOD.
Out of stock
Share With Friends: