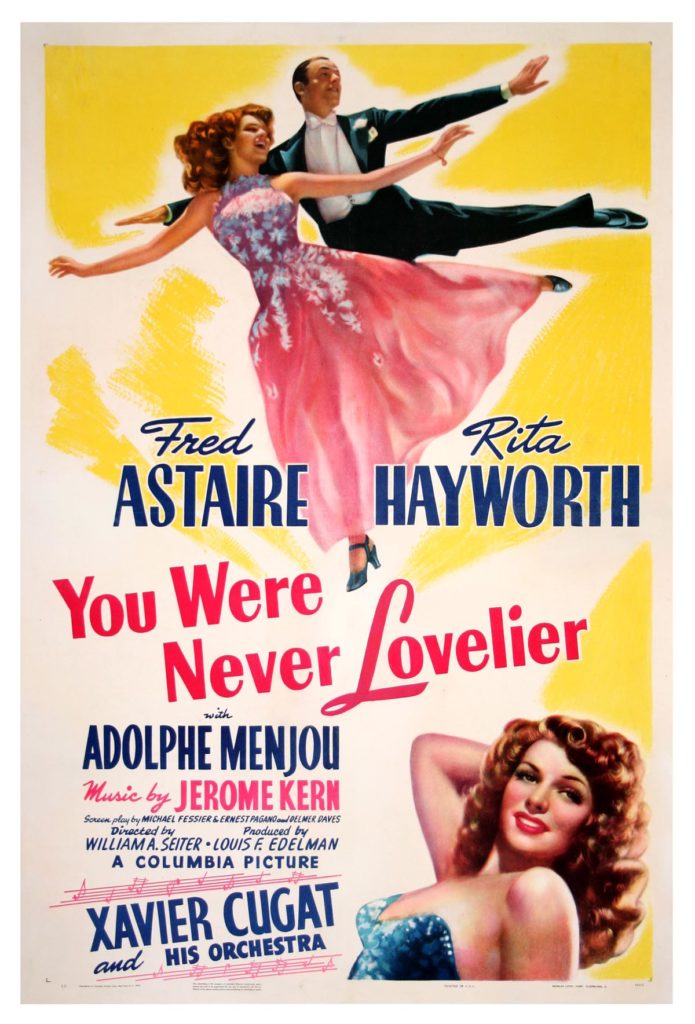 YOU WERE NEVER LOVELIER (1942) One sheet poster
$

3,000.00
Vintage original 27 x 41″ (68 x 105 cm.) one sheet poster (style A), USA. Fred Astaire, Rita Hayworth, Adolphe Menjou, Xavier Cugat and Orchestra; dir: William A. Seiter; Columbia. On linen, there has been routine background retouching, very fine.
Lovely musical, based on a plot by Aristophanes. With an excellent score by Jerome Kern and Johnny Mercer, the film presented songs which became standards, including "I'm Old Fashioned" and "Dearly Beloved". Of course, Rita Hayworth proved to be Fred Astaire's most elegant dance partner.
The image of Hayworth dancing with Astaire is usually attributed to Hurrell.
Share With Friends: