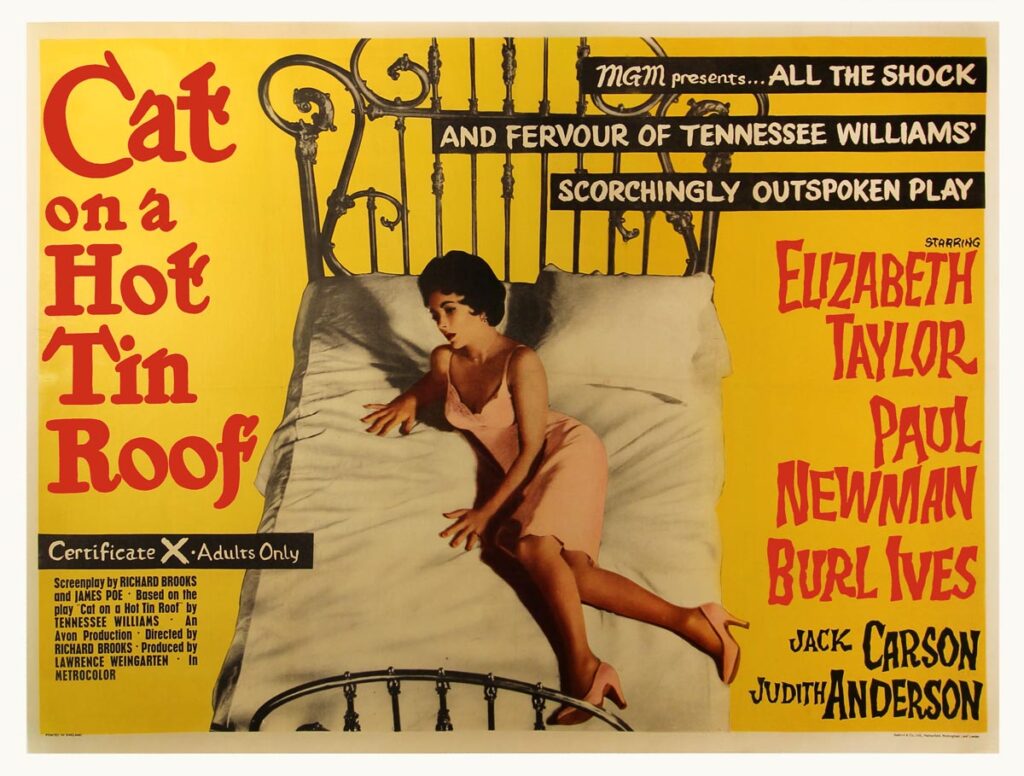 CAT ON A HOT TIN ROOF (1958)
Sold
Vintage original 30 x 40″ (75 x 100 cm.) quad poster, UK. Elizabeth Taylor, Paul Newman, Burl Ives, Judith Anderson, Madeleine Sherwood, dir: Richard Brooks; MGM.
The highly adult filming of Tennessee Williams' work was paramount in the loosening of the strict censorship code in film making, as were all films of Williams' work during this period. It was an actor's film, with each star perfectly cast to their role. If there were any question of it, Elizabeth Taylor was now grown up and a fine actress in her mature roles. It is difficult to think of anyone else as Maggie the Cat.
Here she is in a provocative pose with the famous gold iron bed which was used in a number of MGM films and touted at their 1971 auction. In the UK the film received what was then an "X" certificate — for adults only. Poster is on linen with only minor touch-up to the folds and smoothing of a few inter creases. NEAR FINE.
Out of stock
Share With Friends: