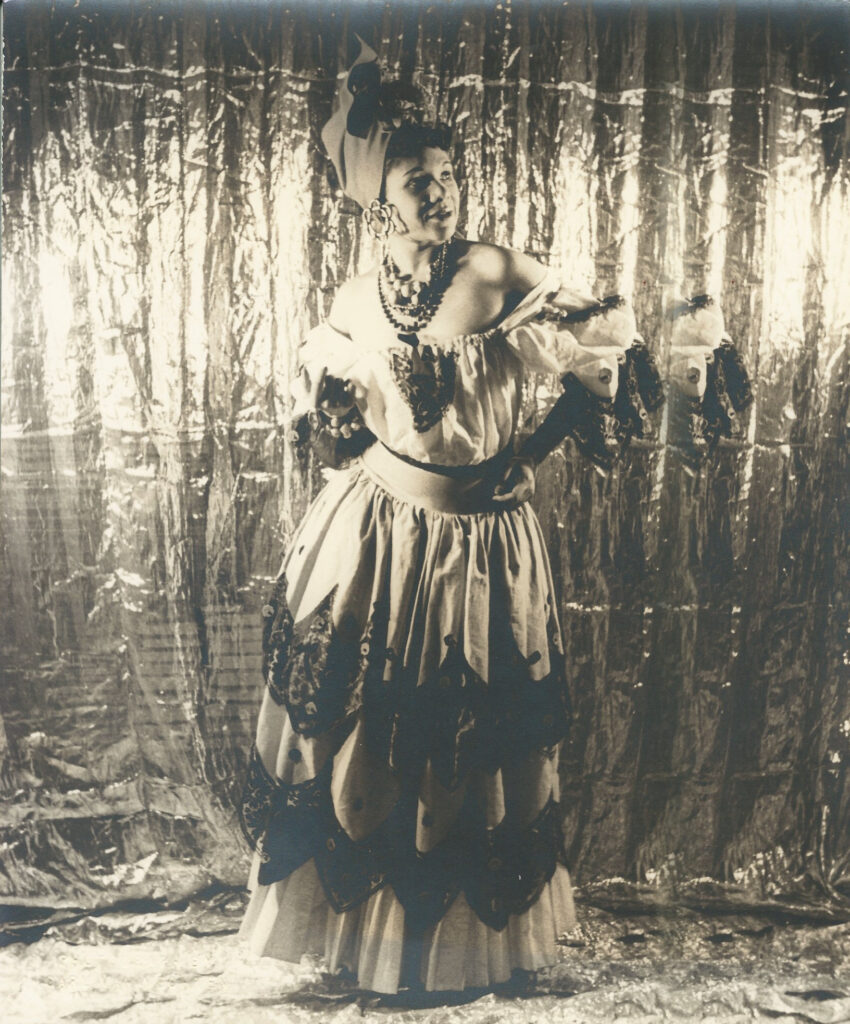 KATHERINE DUNHAM (ca. 1950) by Carl Van Vechten
Sold
[New York]: Carl Van Vechten, [ca. 1950]. Vintage original borderless 10 x 7 1/2″ (25 x 19 cm.) double weight matte finish photo, FINE. With stamp on verso of photographer Carl Van Vechten.
Katherine Dunham "was an African-American dancer, choreographer, creator of the Dunham Technique, author, educator, anthropologist, and social activist. Dunham had one of the most successful dance careers in African-American and European theater of the 20th century, and directed her own dance company for many years. She has been called the matriarch and queen mother of black dance." (Wikipedia).
Here is a portrait of her in a Brazilian costume, possibly done at the time of her Bal Negre review.
Out of stock
Share With Friends: