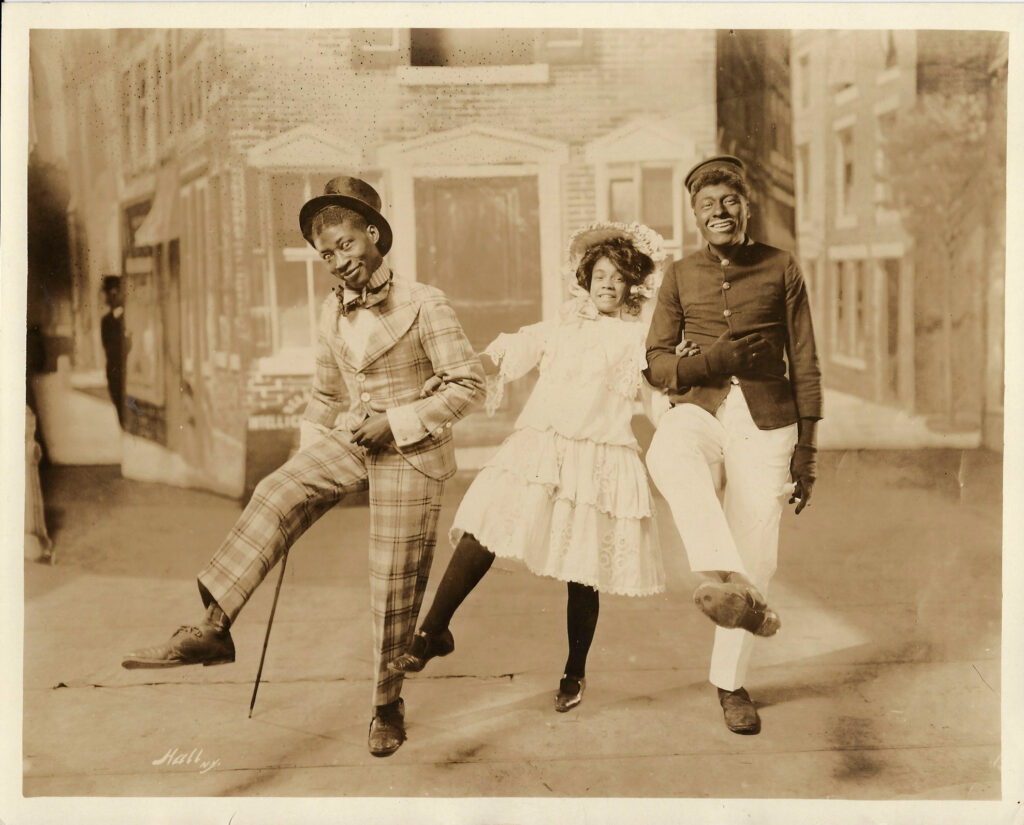 WILLIAMS AND WALKER (ca. 1899-1909)
Sold
[New York: ca. 1899-1909]. Vintage original 8 x 10″ (20 x 25 cm.) double weight photo, FINE. New York: Hall, [ca. 1899-1909].
A photo showing (from left to right) George Walker, Ada Overton Walker and Bert Williams performing a dance number on stage. George Walker and Bert Williams met in 1893 and soon joined forces to become a Vaudeville act known as the "Two Real Coons". Williams, who was actually light-skinned, had to don a burnt cork blackface (as in this photo) to perform.
Ada Overton Walker was married to George in 1899, and she was one of the very first professional African American choreographers. Williams and Walker formed a production company, of which their first effort was the 1899 The Policy Makers. Their 1903 musical, In Dahomey, is considered the first full-length musical written and performed by African Americans to appear on Broadway.
Walker fell ill while touring in 1909.
Out of stock
Share With Friends: