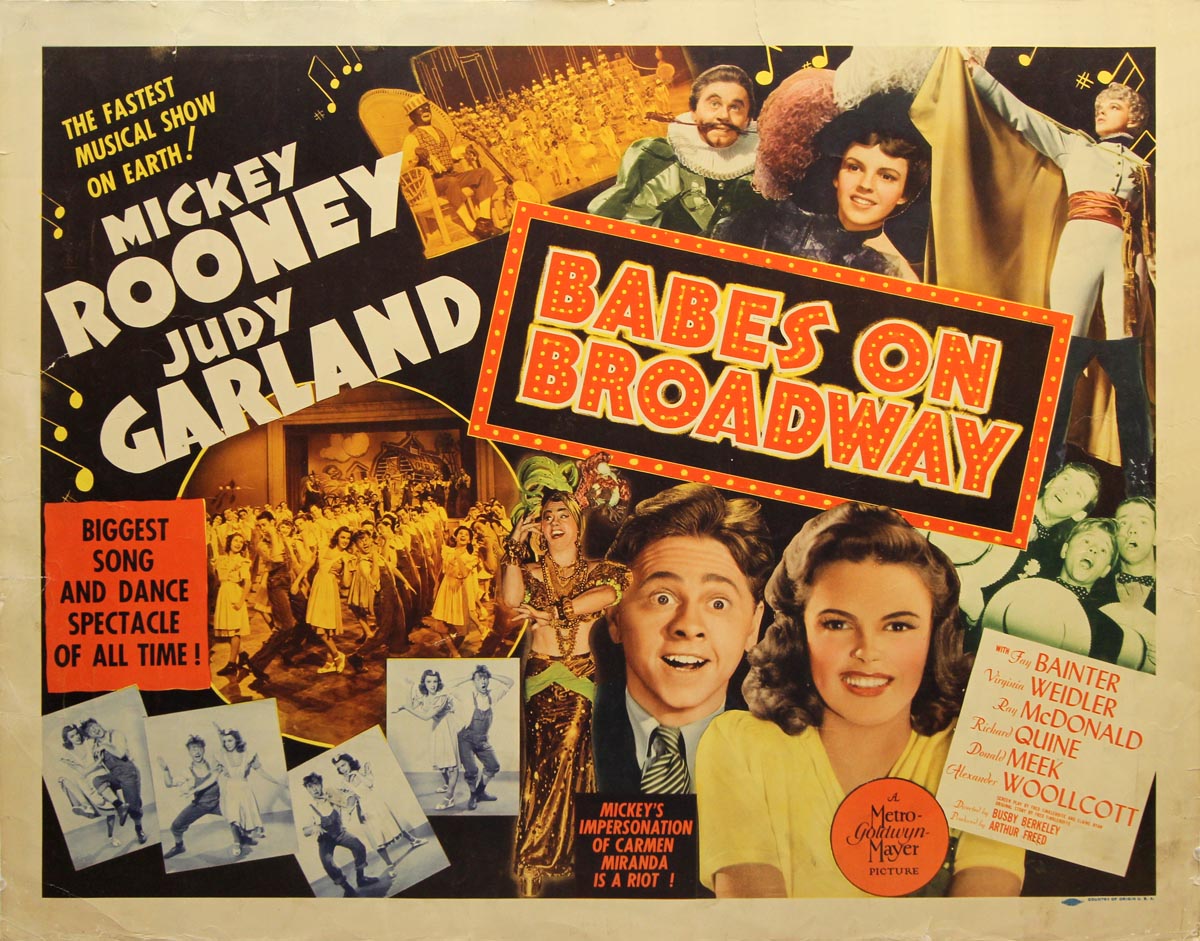 BABES ON BROADWAY (1941)
Sold
Vintage original 22 x 28″ (55 x 70 cm.) half sheet poster, USA. Judy Garland, Mickey Rooney, Fay Bainter, Virginia Weidler, Ray McDonald, Richard Quine, dir: Busby Berkeley; MGM. An essential Mickey and Judy musical with simple story and sets and spectacular large scale musical numbers.
The setting this time was New York City, where the teens are all aspiring Broadway performers — and by the end of the film, they ARE on Broadway. Shirley Temple was signed at MGM to join them but Ma Temple felt Mickey and Judy would outshine her, so she went to do the flop Kathleen and Virginia Weidler stepped in.
This busy but fun poster really shows the gamut of the wonderful song and dance spectacle, which includes Judy doing imitations of Fay Templeton and Sarah Bernhardt, and Mickey doing Richard Mansfield and Carmen Miranda. Poster is rolled, rare from this period. It is in original unrestored condition and has shelf wear including small tears at each of the four margin borders all which have been addressed with archival glue or tape. The borders are soiled, more so at the bottom right side edge. The color is rich and vibrant. VERY GOOD-FINE.
Out of stock
Share With Friends: