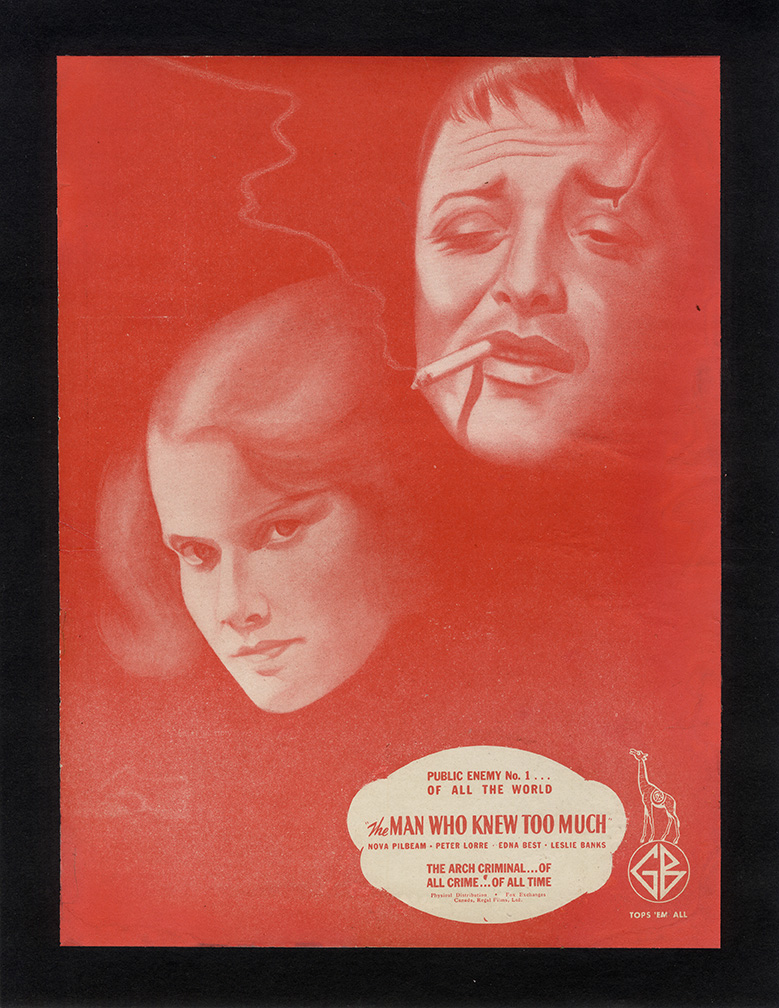 MAN WHO KNEW TOO MUCH, THE (1934) Trade ad
Sold
Vintage original 12.5 x 9.25″ (32 x 23 cm.) UK trade ad. Leslie Banks, Edna Best, Peter Lorre, dir: Alfred Hitchcock; Gaumont-British. Conservation paper-backed with moderate touch-up at right edge to address creases and other signs of use, very good+.
Hitchcock's classic thriller, which he remade two decades later, remains one of his signature British films — and for a collector, a frustratingly elusive title.
This trade ad, with its distinctive artwork of Peter Lorre (with the dangling cigarette) and Edna Best, presents an excellent piece with which to cover this famous title.
Out of stock
Share With Friends: