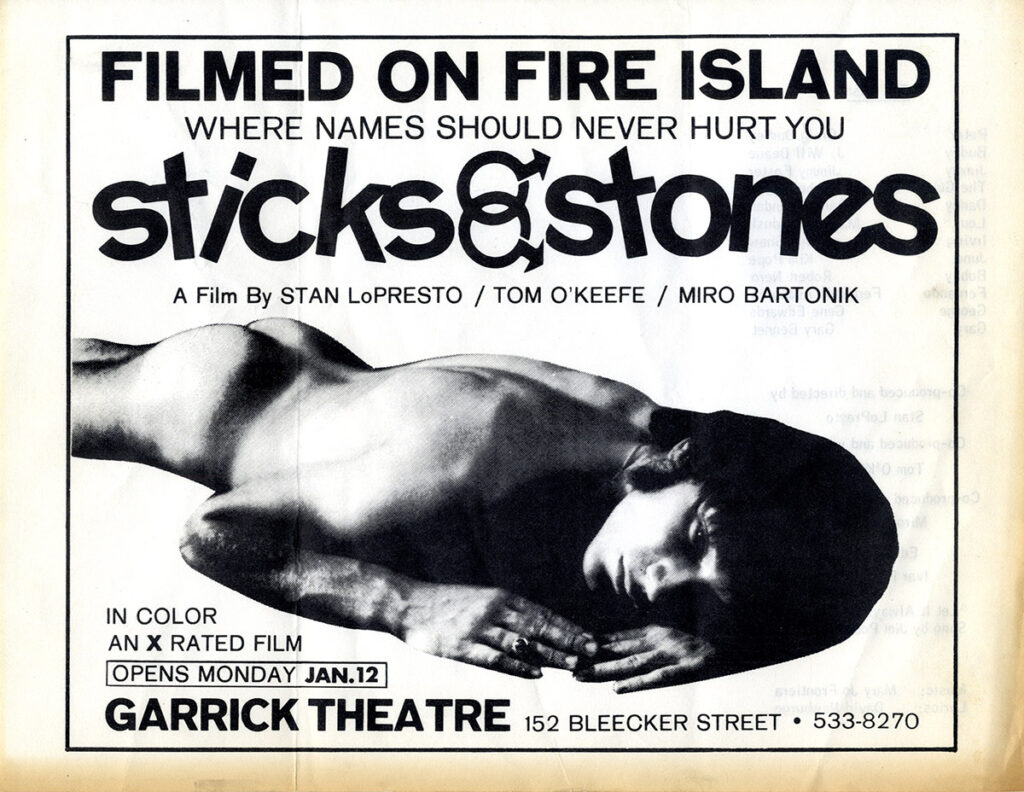 STICKS AND STONES (1970) Flyer
Sold
New York: Garrick Theatre, 1970. Vintage original flyer printed to recto and verso, 8 1/2 x 11″ (21 x 29 cm.) Very good; edge toning and lines from folding.
Flyer for Stan Lopresto's 1970 Fire Island film STICKS AND STONES, which documents a July 4th party thrown by Peter and Buddy, lovers in a strained relationship. Partygoers include leather queen George; a hippie known as "the Lavender Guru"; nervous newcomer Bobby; and Fernando, a biker boy with a new Prince Albert piercing.
This flyer advertises the opening of the rated X film on Monday January 12, 1970, at the Garrick Theatre on Bleecker Street in New York. This very early American LGBTQ film is sometimes referred to as a low-budget BOYS IN THE BAND, but with an X-rated finale.
Out of stock
Share With Friends: