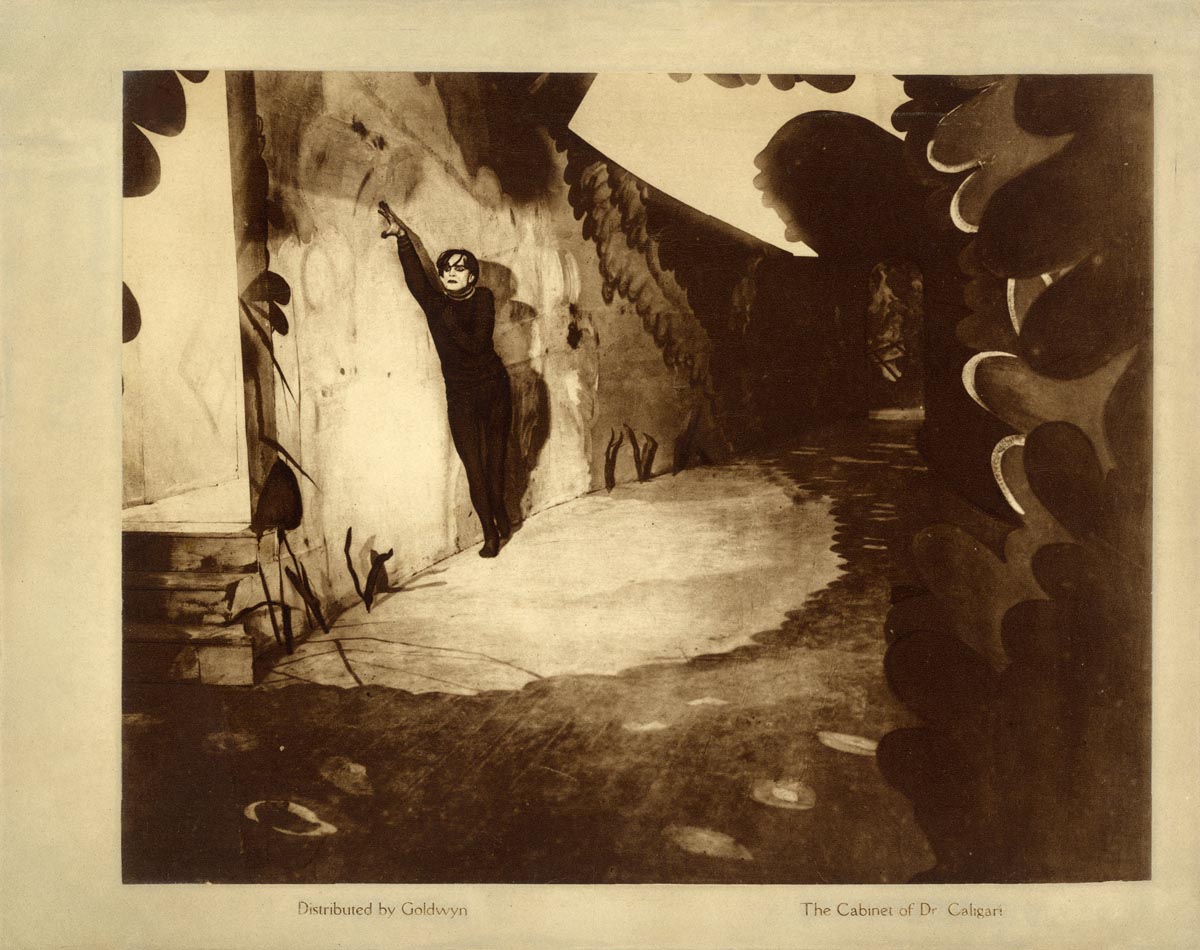 CABINET OF DR. CALIGARI, THE [DAS CABINET DES DR. CALIGARI] (1921) – 2
Sold
Vintage original 11 x 14″ (28 x 36 cm.) lobby card, USA. Werner Krauss, Conrad Veidt, dir: Robert Wiene; Goldwyn. The first great masterpiece of the horror film genre, and a groundwork film of German Expressionist cinema — with every set handpainted, their distorted lines and shapes echoing the nightmarishness of this famous film.
The story is about Caligari, a rather dubious "doctor" who sets up a tent show to exhibit his attraction: Cesare, the 23-year-old somnambulist, always in a trance, who can tell fortunes. Caligari, in fact, has total control over Cesare, and begins ordering him to go commit murders while sleepwalking.
This card shows Cesare out sleepwalking at night, just prior to killing one of his victims. This is a very famous image, with the classic Expressionist set beautifully laid out. There has been touch-up simply to address stains to blank margins, VERY GOOD+.
Out of stock
Share With Friends: