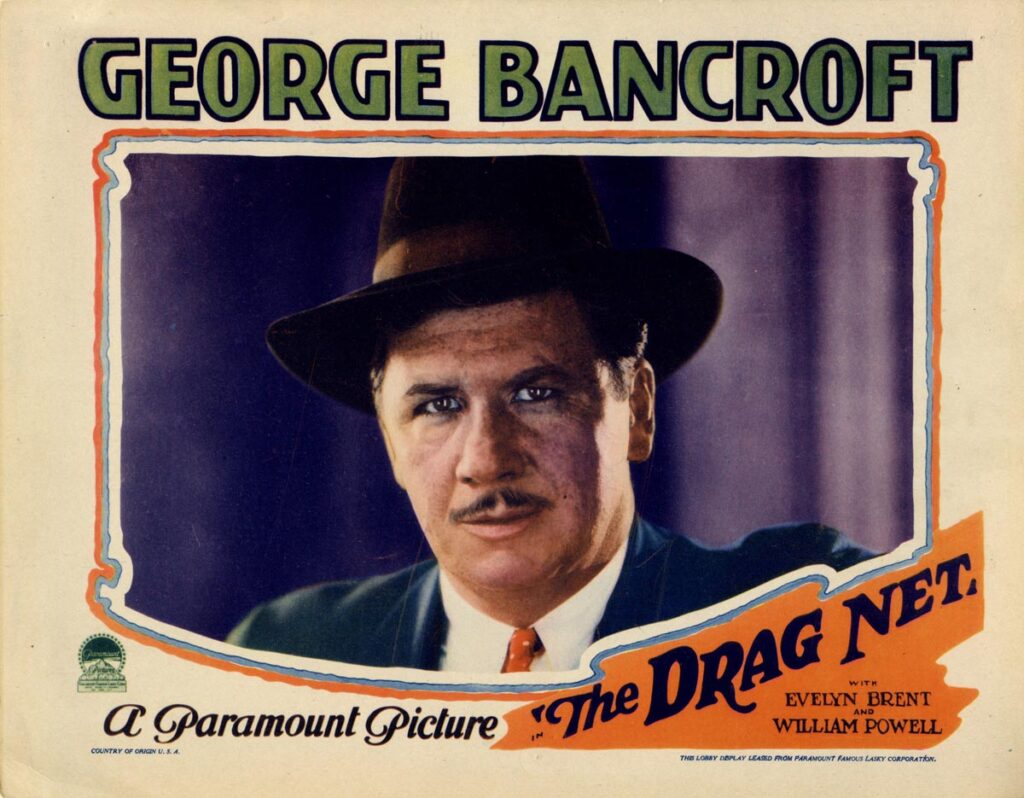 DRAG NET, THE (1928)
Sold
Vintage original 11 x 14″ (28 x 35 cm.) lobby card, USA. George Bancroft, Evelyn Brent, William Powell, Fred Kohler, dir: Josef von Sternberg; Paramount. A brilliant silent crime drama in the style which eventually came to be called film noir.
The story involved a hardboiled detective (Bancroft) who resigns from the force, a broken man after he believes he has shot his partner. He is brought out of his alcoholic depression and goes after the criminals he and his partner were chasing when he is informed that it was they who shot his partner.
In this portrait card is George Bancroft in his role of detective Two-Gun Nolan. Bancroft would work on another crime drama under Sternberg the next year and would be nominated for the Academy Award for Best Actor, this time playing the criminal in THUNDERBOLT. Aside from a minor corner bend in extreme left bottom, perfect, so FINE.
Out of stock
Share With Friends: