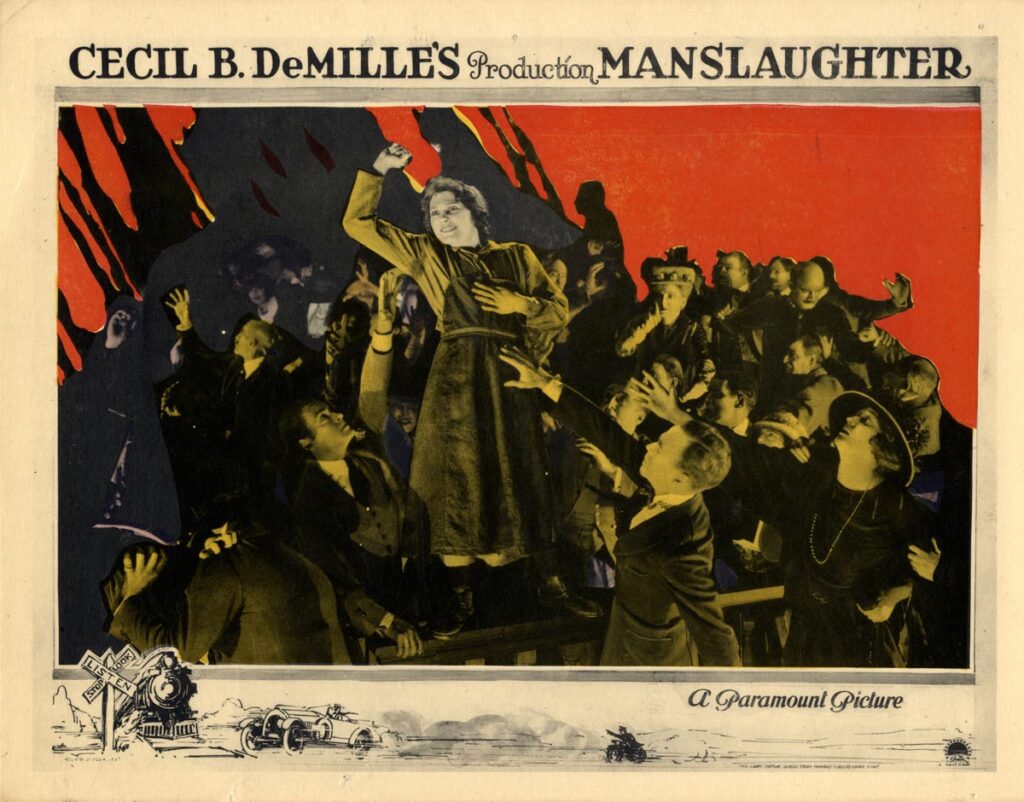 MANSLAUGHTER (1922) – 1
Sold
Vintage original 11 x 14″ (28 x 35 cm.) lobby card, USA. Leatrice Joy, Thomas Meighan, Lois Wilson, John Miltern, Geroge Fawcette, Julia Faye, dir: Cecil B. DeMille; Paramount. A wonderful performance by Leatrice Joy is the highlight of this epic DeMille saga. As often in DeMille silent films, the script takes a modern setting — this time the early jazz age — and compares its excesses to the days of old, this time the downfall of Rome.
A thrillseeking girl speeding her car causes the death of a motorcycle policeman (enacted on the border art of this card), and is prosecuted in court by her fiancé when he sees her unsympathetic behavior in accusing and sending her maid to jail. While incarcerated she reforms and, along with her maid, does work for the poor and opens a soup kitchen. Her in the meantime, turns to drink.
Cutout and graphics on the card allude to other plot devices. Superb and bold hand-coloring on this outstanding card. In this scene is Lois Wilson as Evans, at center. FINE.
Out of stock
Share With Friends: