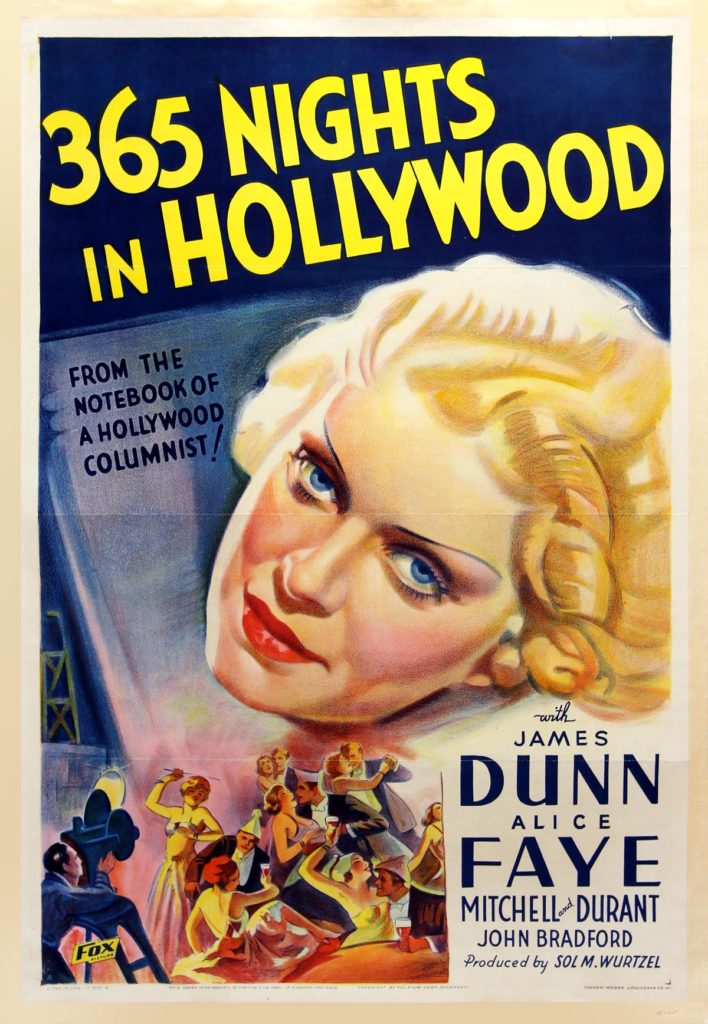 365 NIGHTS IN HOLLYWOOD (1934)
Sold
Vintage original 41 x 27″ (68 x 103 cm.) stone litho one sheet poster, USA. Alice Faye, James Dunn, Frank Mitchell, Jack Durant, dir: George Marshall; Fox Films. An absolutely legendary, rare and not often offered classic Hollywood poster.
The story of a down-and-out film director who takes to teaching at a film school where he discovers a genuinely talented girl is forgettable. It would be one of the last Fox musicals before the merger with Twentieth Century, and Alice Faye would become the studio's top musical star (evident that she was on her way in this poster in which she is given one of the largest portraits ever on any movie poster). The suggestion of the free-for-all in Hollywood with the border art was indication of just where Hollywood was going, and the film itself was released just as the stringent Production Code was put into effect. The title came from Hollywood columnist Jimmy Starr, though none of his stories were presented.
Brilliant, rich colors. A top stone litho poster! Poster is on linen, it appears to have been just lightly folded and there is only minor touch-up at fold lines and corners. JUST ABOUT FINE.
Out of stock
Share With Friends: