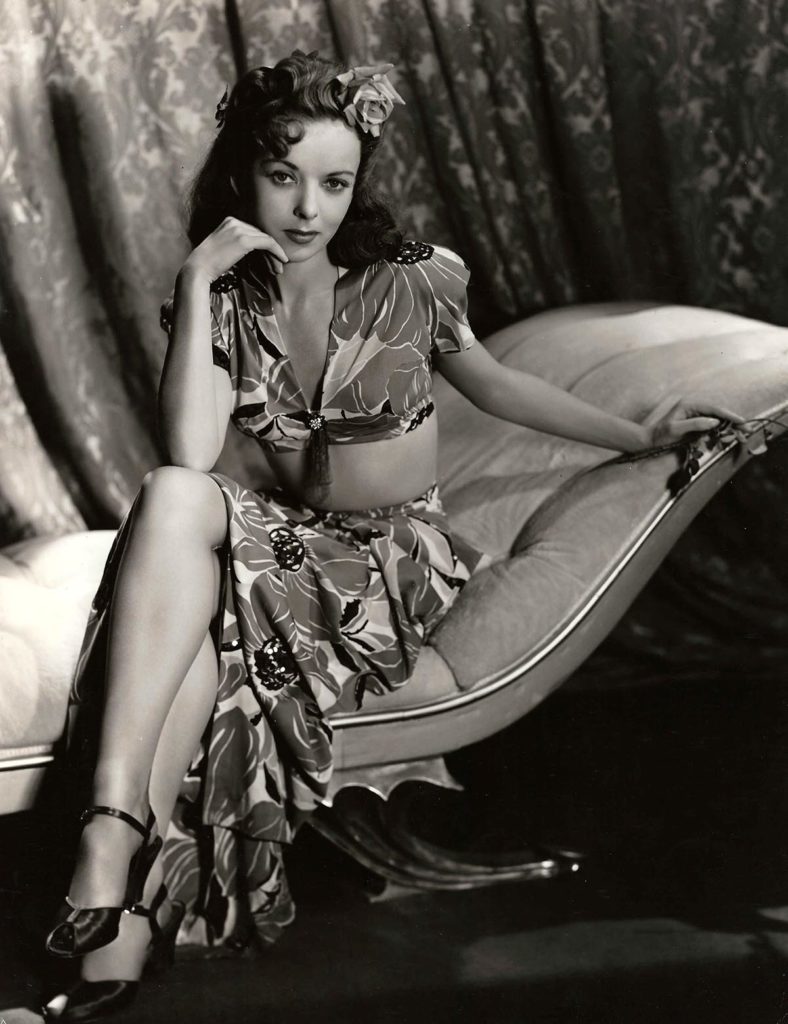 IDA LUPINO / PIN-UP PORTRAIT BY MADISON LACY (1941)
Sold
Vintage original 13 x 10″ (33 x 23 cm.) black-and-white double weight glossy silver gelatin print still photo, USA. From likely the most stunning sitting Ida Lupino ever sat for, here she is at her sultry best in this glamour shot by Madison Lacy. Beginning in 1934 with the now-classic Our Daily Bread, Lacy served as still photographer for portraiture and on-set imagery between 1934-70.
Having abandoned her platinum blonde look by 1939, the more natural looking Lupino became one of the top dramatic femme fatales of the 1940s with this look. She would also soon become one of the few female film directors of the time.
Interestingly, the book The image Makers shows Lupino being photographed by Warner Brothers' portrait photographer Scotty Welbourne in the very same costume and styling, though on a different couch, most definitely from the same sitting. Perhaps both photographers worked with Lupino that day. Her film at the time was High Sierra with Humphrey Bogart.
Madison Lacy ink stamp on verso. Borderless print is super glossy. Tiny crease to bottom right corner, ABOUT FINE.
-IdaLupino -HIGHSIERRA -MadisonLacy
Out of stock
Share With Friends: