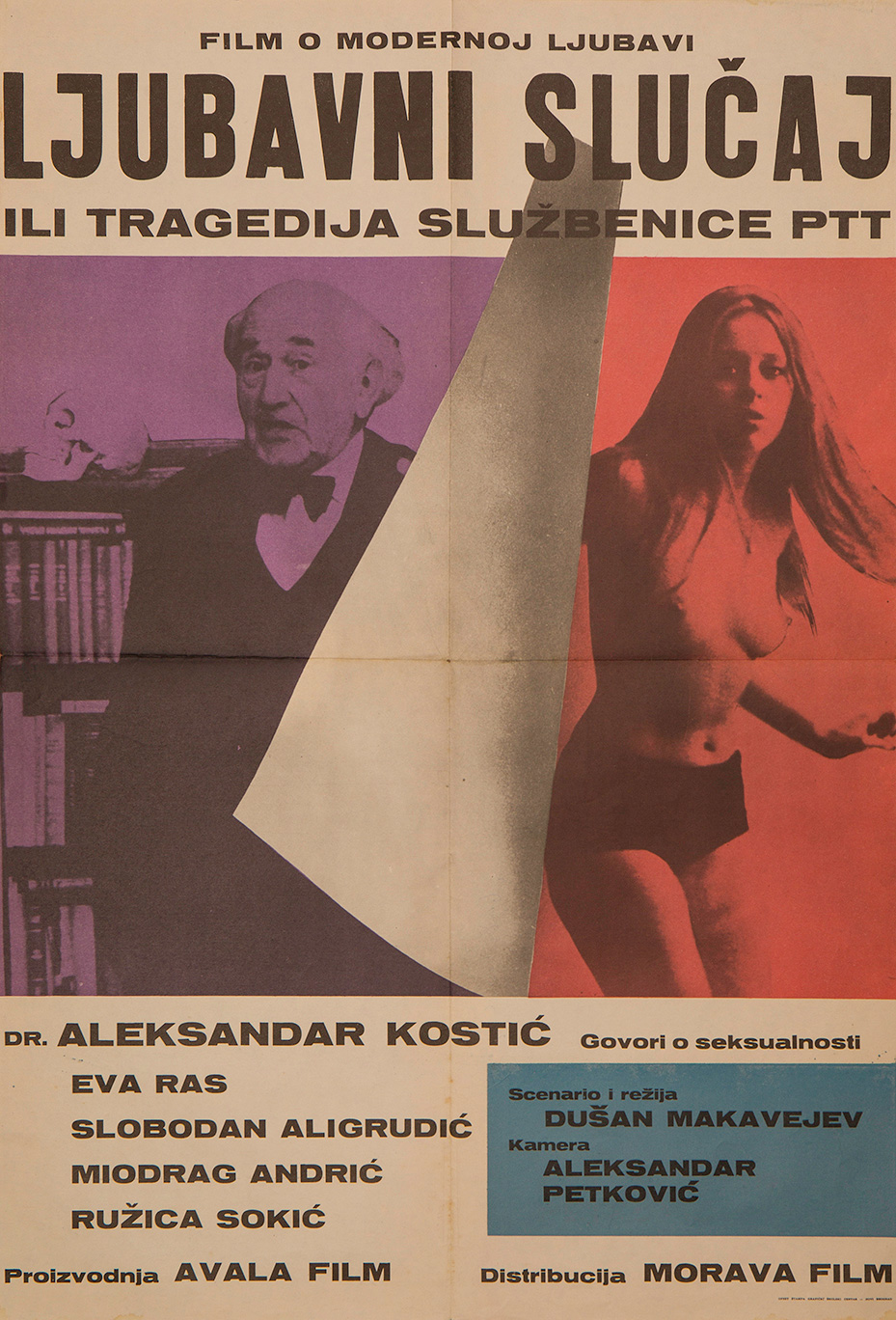 LOVE AFFAIR, or THE CASE OF THE MISSING SWITCHBOARD OPERATOR [LJUBAVNI CLUAJ ILI TRAGEDIJA SLUZBENICE P.T.T.] (1967)
Sold
Vintage original 27x 18 ½" (69 x 47 cm.), Yugoslavia. Eva Ras, Slobodon Aligrudic, dir: Dusan Makavejev; Morava Film.
Makavejev's second feature film. "This masterpiece created a revolution because of the image of naked Isabella with a black cat on her back, one of the most iconic scenes in Yugoslav film history. The film is more a judgement of society on communist regime in that time, and how sexuality, freedom of living and art was banned and restricted by people in power.
The film was also considerably unconventional and revolutionary at the time as it incorporated instances of people talking towards the screen, with a sexologist and criminologist both addressing the audience in separate sections of the film. It was also one of the first films to create a plot that was not chronological, with the narrative jumping from one point in time to another. JUST ABOUT FINE.
Out of stock
Share With Friends: