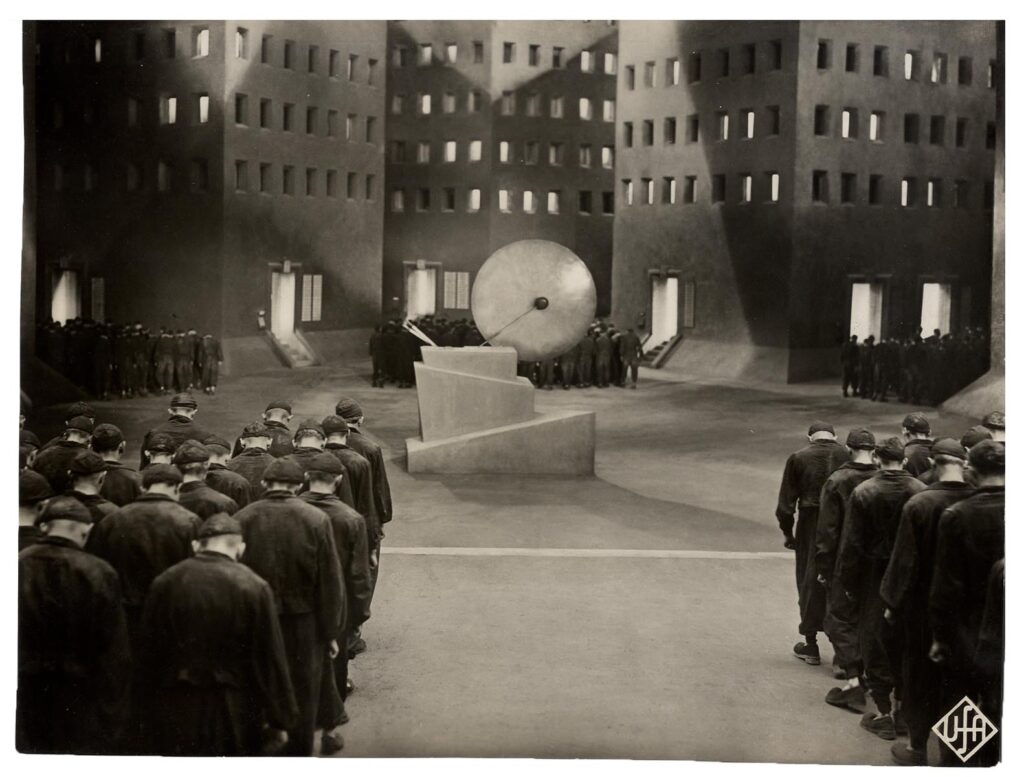 METROPOLIS (1927) – 1
Sold
Vintage original 8 x 11″ (21 x 28 cm.) black-and-white double weight glossy silver gelatin print still photo, Germany. Brigitte Helm, Alfred Abel, Gustav Frohlich, Rudolf Klein-Rogge, Fritz Rasp, Theodor Loos, Erwin Biswanger, dir: Fritz Lang, UFA. Superb originality highlighted this silent German-Expressionist film. The stunning special effects and design rival any of our state-of-the-art technical achievements of today.
The story is set in the future where humans are divided into the two categories: thinkers and workers. Neither group understands the other, nor have a sense of fulfillment. A man, one of the thinkers, dares to venture into the land of the workers; from that time there is great uprising.
This father of all science fiction films is presently enjoying a renewed interest. Its design elements continue to be influential to this day, and is considered the apex in silent cinema. A new restoration is bringing back many missing scenes and a new orchestral score, presented at live film festival performances.
A magnificent original still showing the downtrodden workers in the underworld. UFA insignia at bottom right corner. Ink stamped on back for distribution in Paris (A.C.E.). This is an original German-produced still, as all stills for European release were made in the country of origin and distributed to the neighboring countries when the films played their initial release. Borders likely trimmed. Publishing sizing notations on verso. FINE.
Out of stock
Share With Friends: