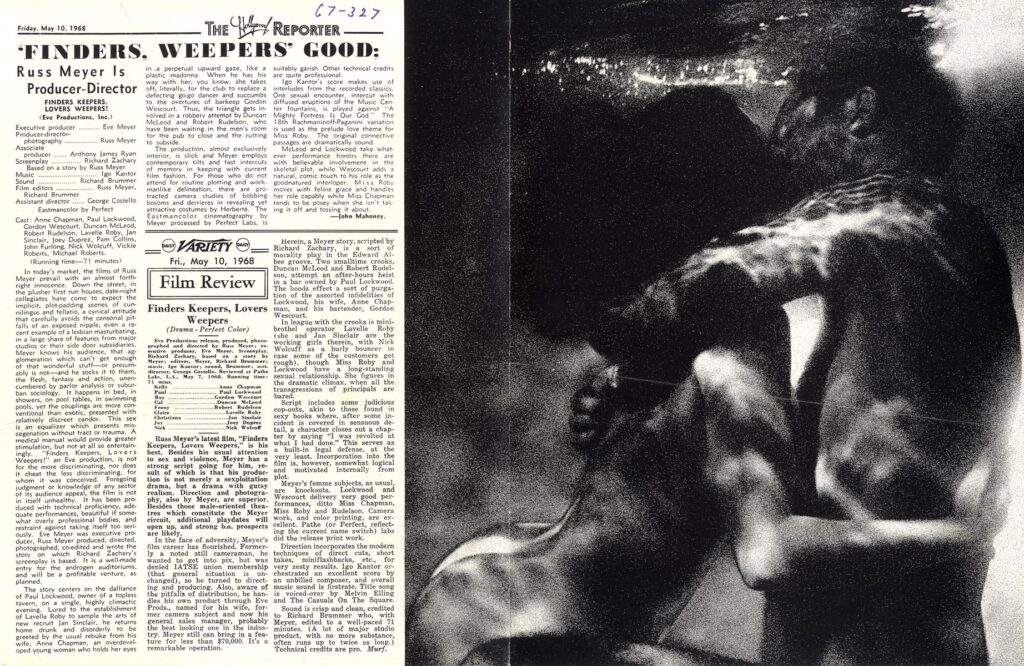 RUSS MEYER Collection of 2 pressbooks
Sold
Two (2) vintage original pressbooks for two films by Russ Meyer. Meyer was once known as an audacious purveyor of sexually titillating independent films in the 1960s and after, and famous for such wild films as Faster Pussycat, Kill! Kill! and Beyond the Valley of the Dolls. His work has now come to receive much greater respect because of the inherent feminism in his strong and sexually aggressive female lead characters, and because of his chronicling of changing sexual mores in American society.
These two films, one set on the Colorado River, the other in Los Angeles, are scarce and characteristic examples of his work:
HOW MUCH LOVING DOES A NORMAL COUPLE NEED? (1967) Folio, 4 pp., very good+.
FINDERS KEEPERS, LOVERS WEEPERS (1968) 4to, 4 pp. The inner pages have a red ink stamp indicating that the film had been retitled Common Law Cabin. near fine.
Out of stock
Share With Friends: