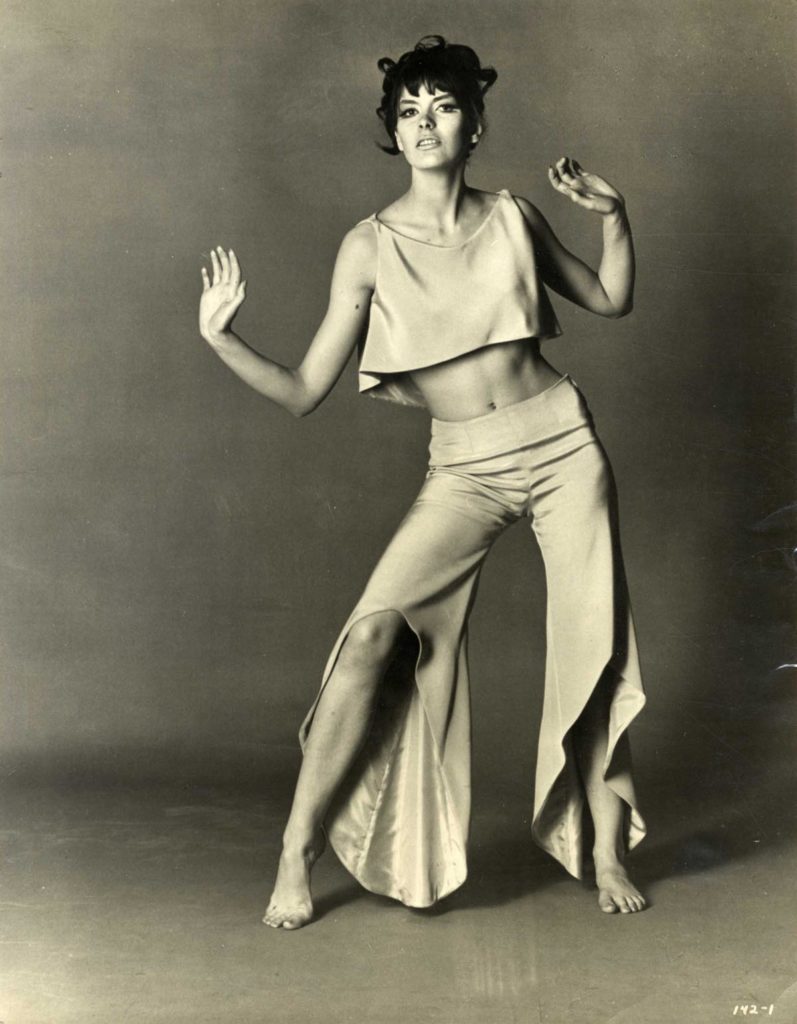 BLOW-UP (1966) Model shot of Ann Norman
Sold
Vintage original 7″ x 10″ (20 x 25 cm.) black-and-white borderless glossy silver gelatin print still photo, UK. Vanessa Redgrave, Sarah Miles, David Hemmings, John Castle, Jane Birkin, Verushka, dir: Michelangelo Antonioni; MGM. The story of a mod London photographer who believes he has photographed a murder. Forever controversial, and even hated, particularly when first released, it is Antonioni's comment on society (particularly of the time), and human nature.
The film was made by MGM in the UK under a newly-created company called Premier Productions. Because this company had no agreement with the Production Code office (as MGM did), the frontal nudity and explicit scenes were allowed to remain in the film. Some of these nude scenes included the famous international models cast in the film. Hemmings' character also shot fashion photography with them. The best, and sexiest, photos from this film, like this one, were produced in the UK (the film's country of origin), as they were far too racy for use in the US back then.
Still labeled "142-1" features Ann Norman. Norman would appear in a few films during the late 1960s and most recently this year co-produced a documentary about America's addiction to oil called Pump. Right side is slightly trimmed. Crease at bottom right corner. NEAR FINE.
Out of stock
Share With Friends: