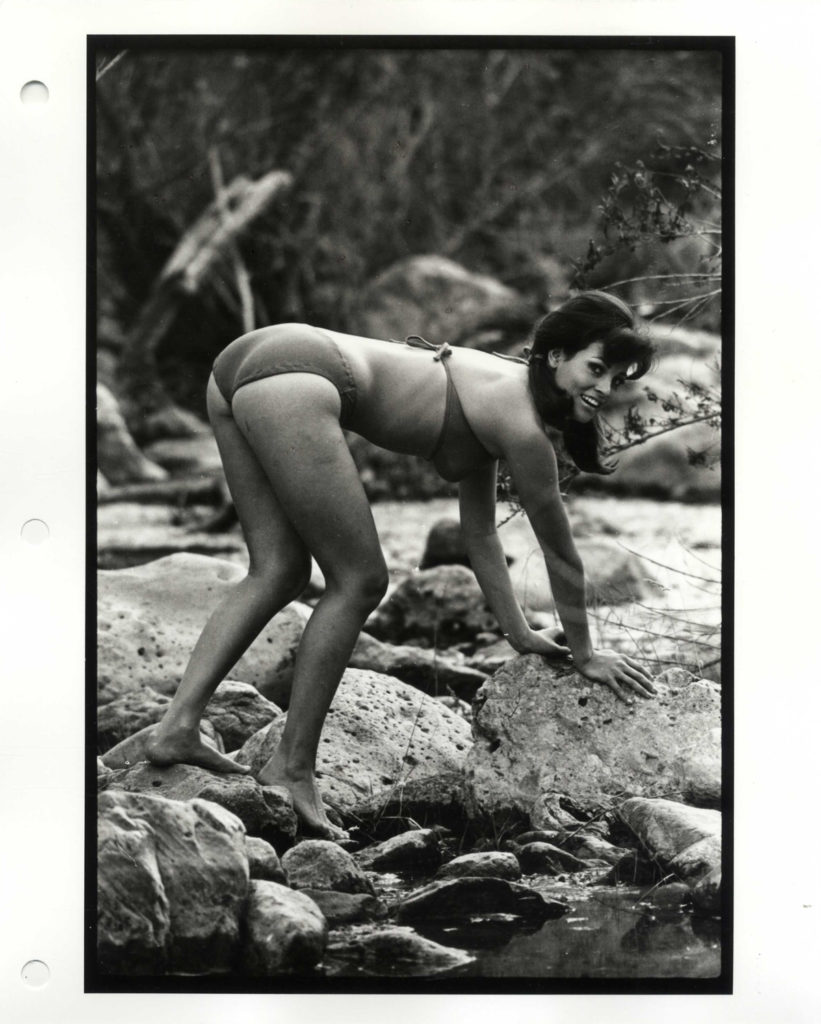 RAQUEL WELCH BY CURT GUNTHER / LIFE MAGAZINE (1966)
Sold
Vintage original 10 x 8″ (25 x 20 cm.) black-and-white double weight glossy gelatin silver print keybook still photo, USA. Freelance photographer Curt Gunther, who came from Germany to the United States in the late-1940s, earned a name for himself when photographing The Beatles' first North American tour in 1964. After that he worked for a variety of magazines and on his own, photographing the most popular celebrities of the day.
After a few years of appearing in television shows, 1966 proved to be a huge year for Raquel Welch as she graduated to leading lady and star in four major movie features, with FANTASTIC VOYAGE and ONE MILLION B.C. at the top of the list. She hit all of the major magazine covers, including Life Magazine in Dec. 1966.
This image of Welch in a dark bikini, her hair in pigtails, was one of several in the shoot for Life that year. Three keybook holes along the left blank white margin side. Slight waviness to the still. Stamped on verso, "Please Credit Photo By Curt Gunther," "Life Picture Collection." Tiny bit of waviness to bottom right of still. FINE.
Out of stock
Share With Friends: