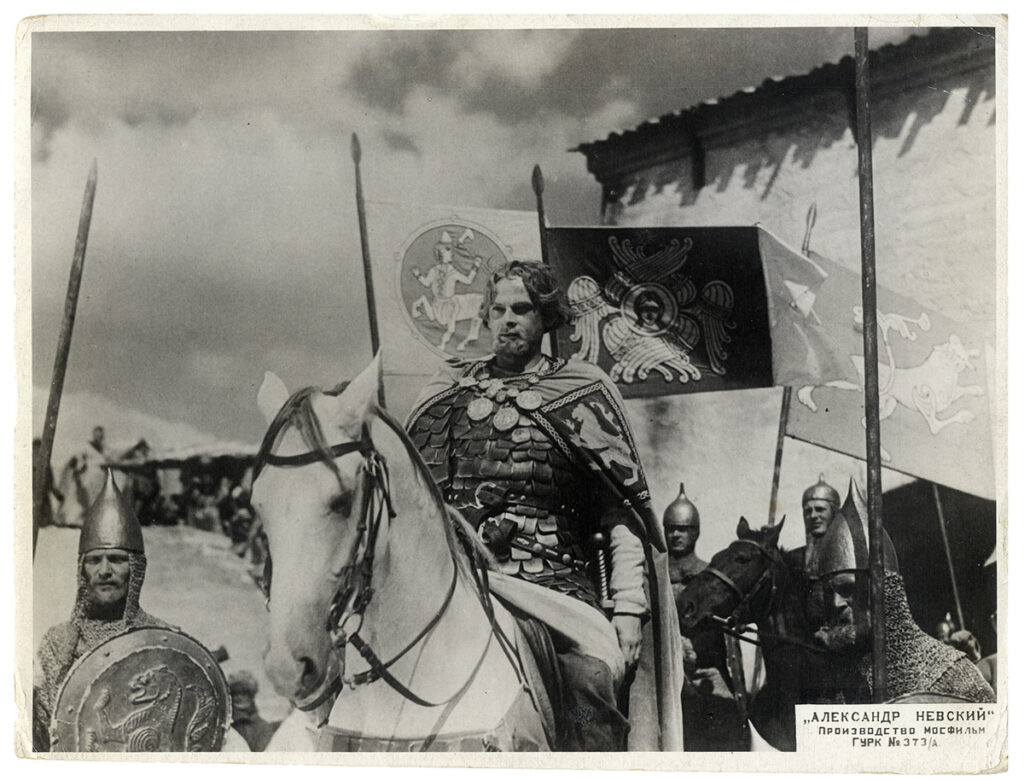 ALEXANDER NEVSKY (1938) Russian photo
Sold
[Moscow]: Mosfilm, [1938]. Vintage original 8.5 x 11.375″ (22 x 32 cm.) black-and-white double weight Russian photo. Light creasing to blank edges, near fine.
Nickolay Cherkasof (as Nevsky) in Sergei Eisenstein's historical epic about an attempted invasion of Novgorod in the 13th century, which was repulsed by Russians under Nevsky's command.
A year after the film was released, Stalin signed a non-aggression pact with Hitler–and suddenly this film (showing Russians defeating Germans) was removed from cinemas, because it no longer reflected the party line.  As a result, original Russian photos from this film are particularly scarce. This is the first such photo which this cataloguer has ever seen.
Out of stock
Share With Friends: