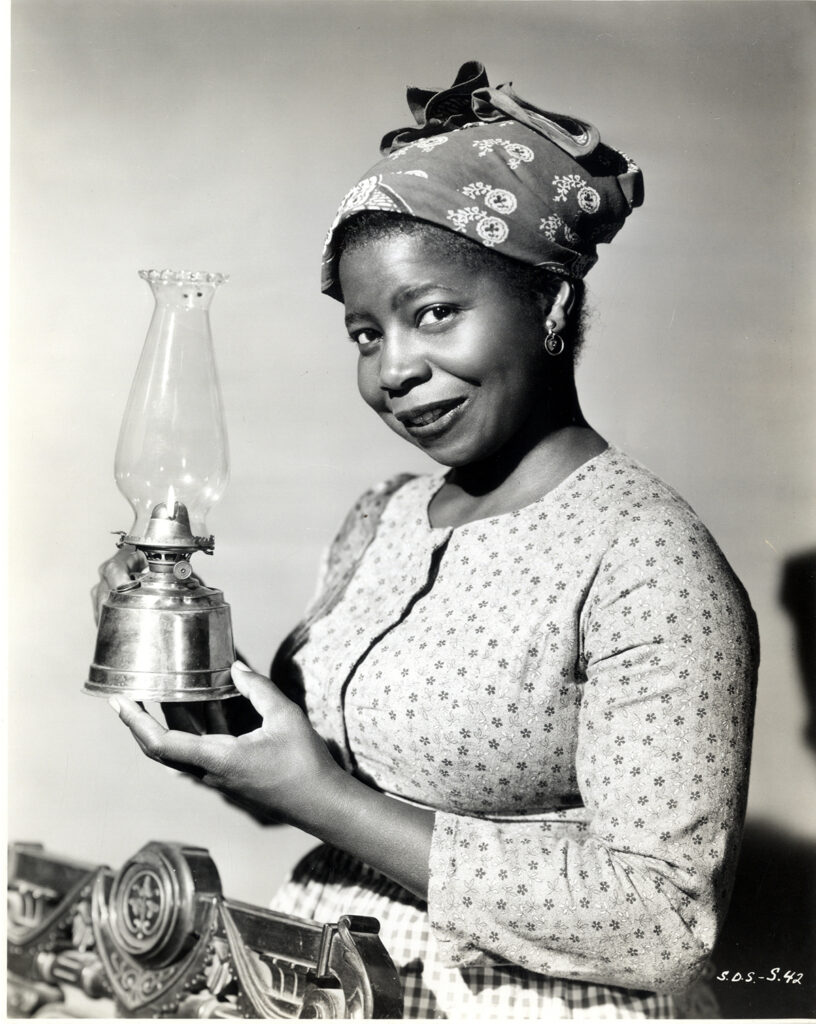 BUTTERFLY MCQUEEN / DUEL IN THE SUN (1946) Set of 2 photos
$

250.00
[Hollywood: Selznick, 1946]. Pair of vintage original photos, one 10 x 8″ (25 x 20 cm.) and one trimmed for publication measuring 9 1/4 x 7 3/8″ (24 x 19 cm.), NEAR FINE.
After her memorable performance in GONE WITH THE WIND, Butterfly McQueen struggled to get work in Hollywood and was relegated to bit parts, often uncredited ones. She did get screen credit, although as a minor supporting actor, in this King Vidor Western film.
It is highly unusual to see portraits of her in a film like this, where her onscreen presence is so slight.
Share With Friends: