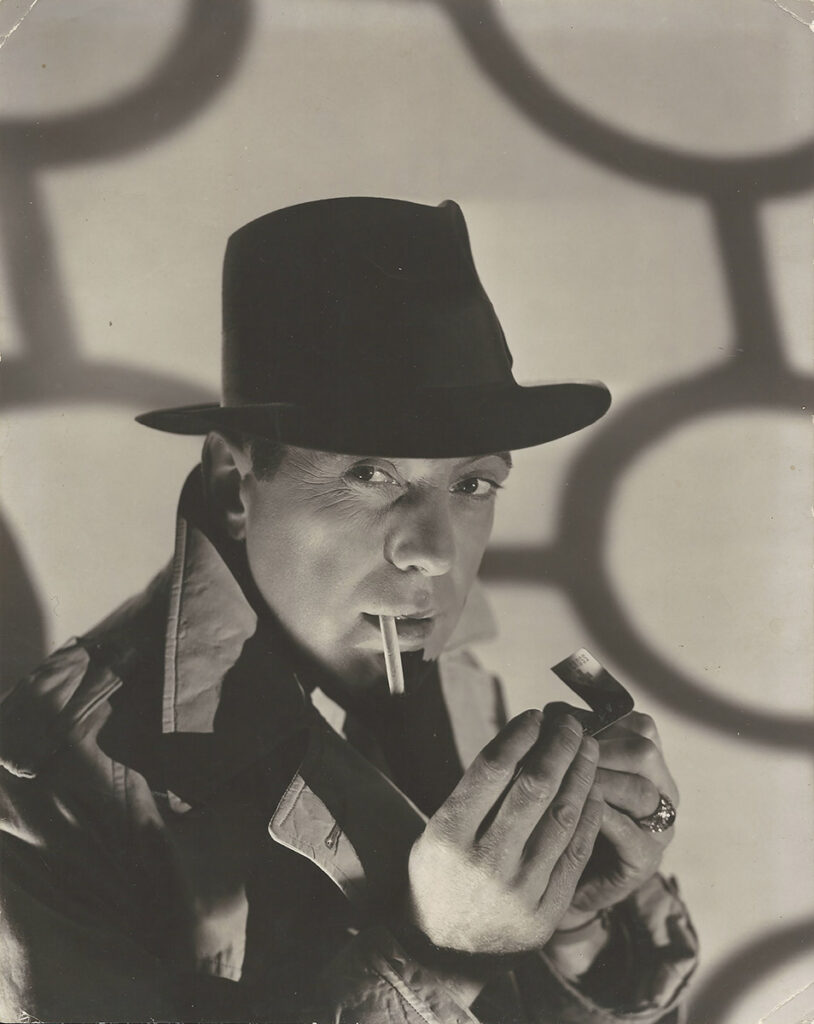 HUMPHREY BOGART WITH ICONIC TRENCH COAT, HAT AND CIGARETTE | CASABLANCA (1942) Oversized portrait
$

2,500.00
[Los Angeles: Warner Brothers, 1942]. Vintage original 10 x 13″ (25 x 32 cm.) black-and-white double weight glossy silver gelatin print photo. Print is borderless, there are single creases at each of the four corners, about fine.
This wonderfully atmospheric portrait of Humphrey Bogart was specifically staged for Casablanca as he, with Ingrid Bergman and portraits of several other cast members, were photographed against the same background in association with the publicity of that film. Bogart displays all the smooth coolness of his characterization of Rick in what became 1943's Best Picture for the Academy Awards.
Remnants of the original paper blurb as well as magazine/newspaper licensing ink stamp on verso.
Share With Friends: