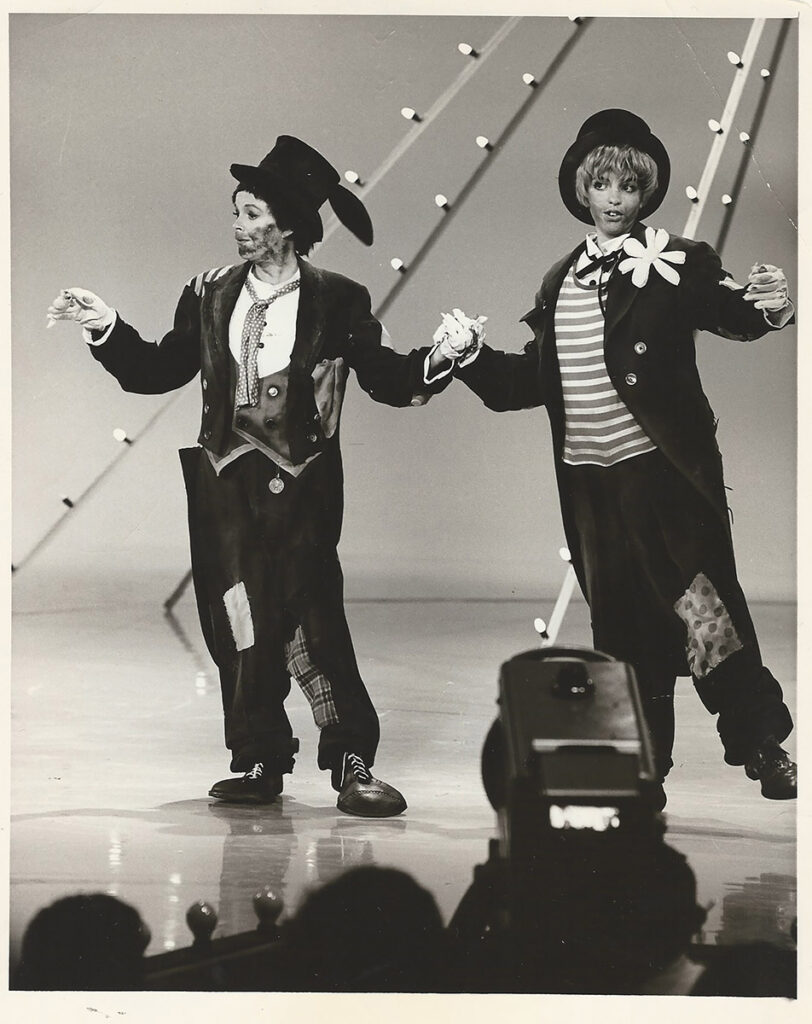 JUDY GARLAND, LIZA MINNELLI PERFORM "TWO LOST SOULS" | THE JUDY GARLAND SHOW (1963) TV photo
$

300.00
[Los Angeles: CBS Television, 1963]. Vintage original 7 x 9″ (17 x 22 cm.) black-and-white glossy silver gelatin print photo. Crease at top right corner, about fine.
Judy Garland and Liza Minnelli display their versatility in song, dance and comedy in the final number to episode #8 of The Judy Garland Show. The show was the third to be taped in July of 1963. The show broadcast as number 8 on Nov. 17, 1963. Liza would return to perform on Judy's Christmas show a month later.
Liza surely demonstrated the tricks of the trade she had learned from her mother, keeping up with her in a routine that had its basis in Judy's movie and stage tramp number, "A Couple of Swells". The Adler and Ross song "Two Lost Souls" from Damn Yankees was substituted. This TV still from CBS includes the original wraparound attached paper blurb and a Nov. 15, 1963, ink stamp from the Cleveland Press.
Share With Friends: