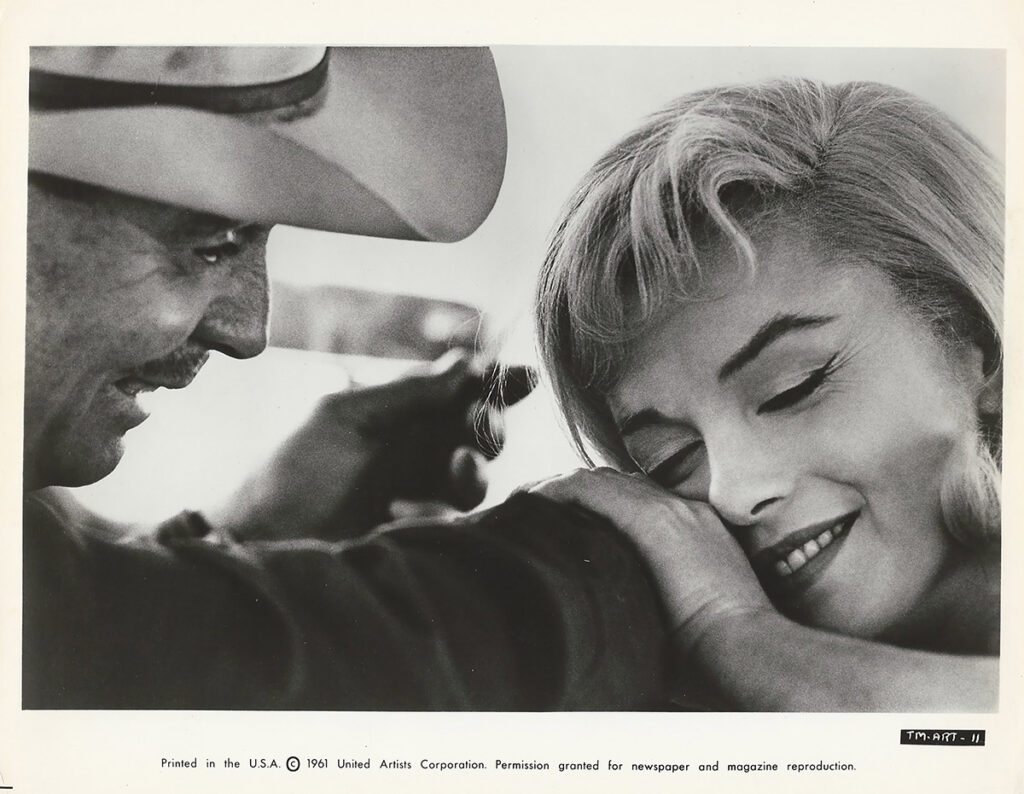 MARILYN MONROE, CLARK GABLE CLOSE-UP | THE MISFITS (1961) Photo
$

300.00
[Los Angeles: United Artists, 1961]. Vintage original 8 x 10″ (20 x 25 cm.) black-and-white glossy silver gelatin print photo. Very minor wear at bottom right edge, fine. 
Marilyn Monroe was very nervous to work with her childhood idol Clark Gable. Though she was two hours late for their first filming date, Gable put her at ease and was supportive of her during the long, problem-plagued production. Gable, who was able to see a rough cut before his death soon after production, felt it was the best acting work he had ever done.
Photo is coded TM-ART-11. Printed production information at bottom blank white margin edge.
Share With Friends: