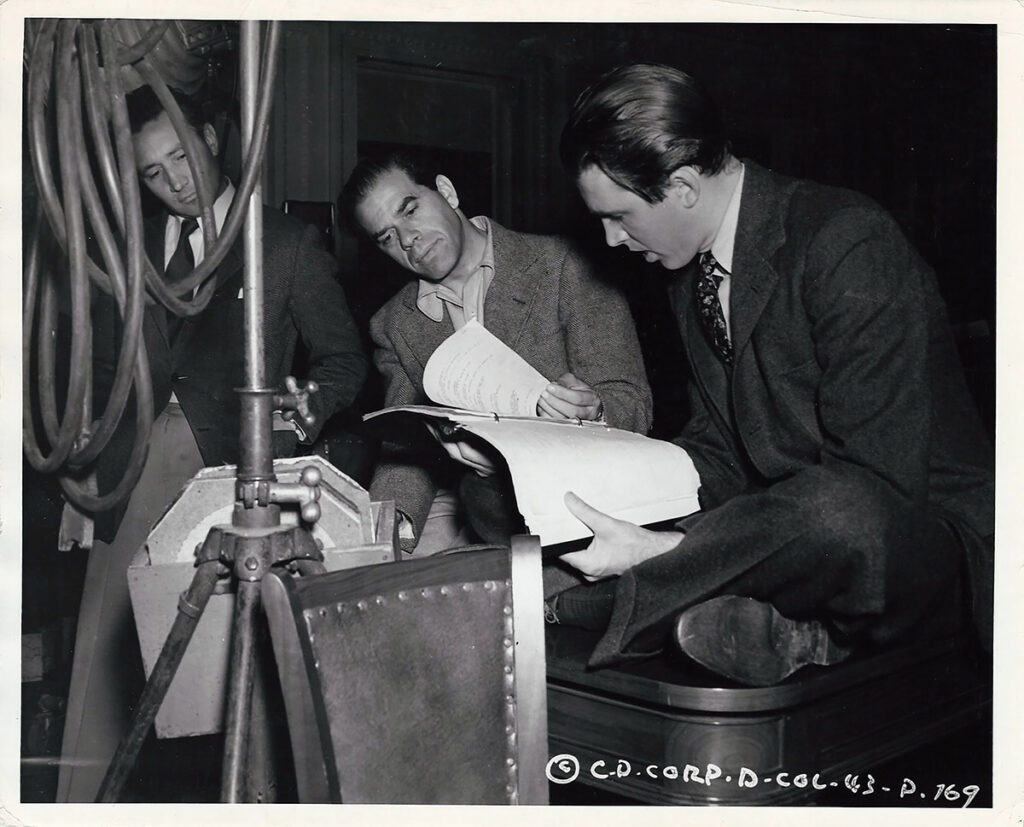 MR. SMITH GOES TO WASHINGTON | FRANK CAPRA, JAMES STEWART (1939) BTS photo by Irving Lippman
$

300.00
[Los Angeles: Columbia Pictures, 1939]. Vintage original 8 x 10″ (20 x 25 cm.) black-and-white glossy silver gelatin print photo. Fine.
Photographer Irving Lippman captures a behind-the-scenes moment as James Stewart and director Frank Capra intently review the script for one of 1939's great classic films. It is co-screenplay writer Sidney Buchman who appears to be intently observing. Buchman was nominated for an Academy Award for Best Writing screenplay based on Lewis R. Foster's original story for which he won the film's only Academy Award. There were 11 Academy Award nominations but that was the year of Gone with the Wind.
Lippman's ink stamp is on the verso as is the Dell Publishing stamp dating it to Aug. 3, 1939. Photo is coded @C.D.CORP.-D-COL 43-P.169.
Share With Friends: