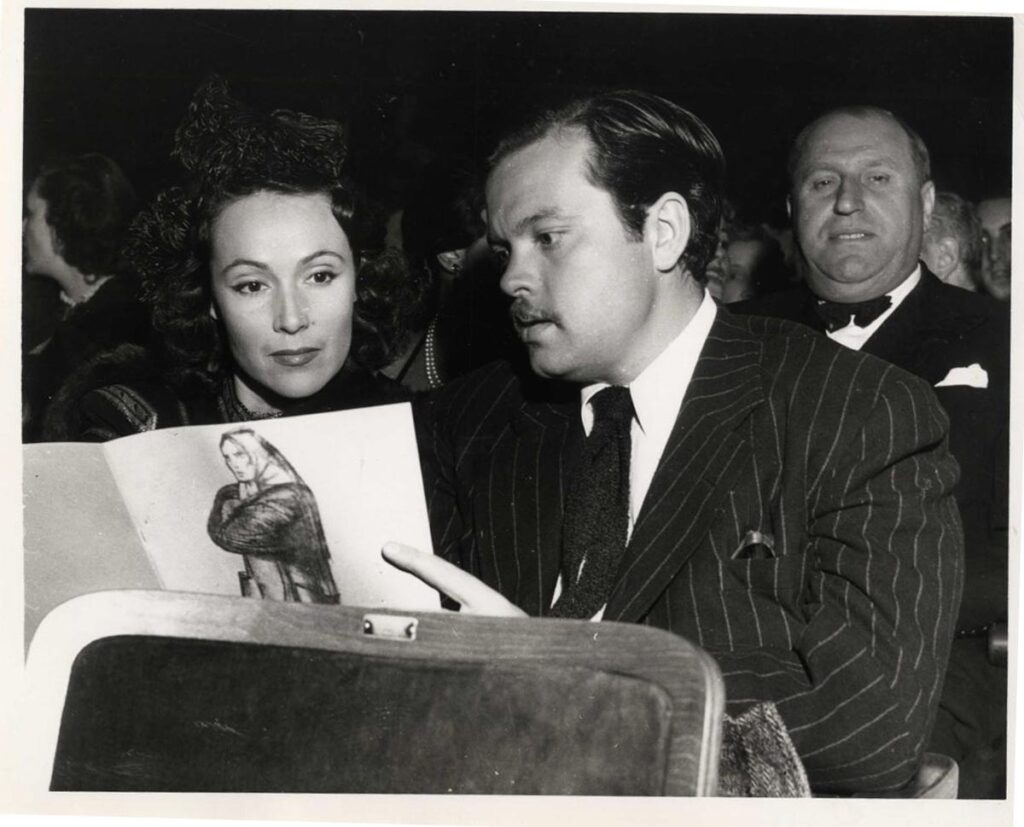 ORSON WELLES, DOLORES DEL RIO at concert (1941) Photo
Sold
Vintage original 8 x 10″ (20 x 25 cm.) black-and-white single weight glossy silver gelatin print still photo, USA. Orson Welles, Dolores del Rio.
Orson Welles and Dolores del Rio are snapped by a news photographer while attending a concert at the Los Angeles Shrine Auditorium in Dec. 1941. Soon after the opening of Citizen Kane, Welles was most notable for that work. According to the original attached paper blurb, the two were engaged and planned to marry in early-1942 (she had divorced Cedric Gibbons in Jan. 1941). This did not come to pass.
Photo is printed slightly off center, FINE.
Out of stock
Share With Friends: