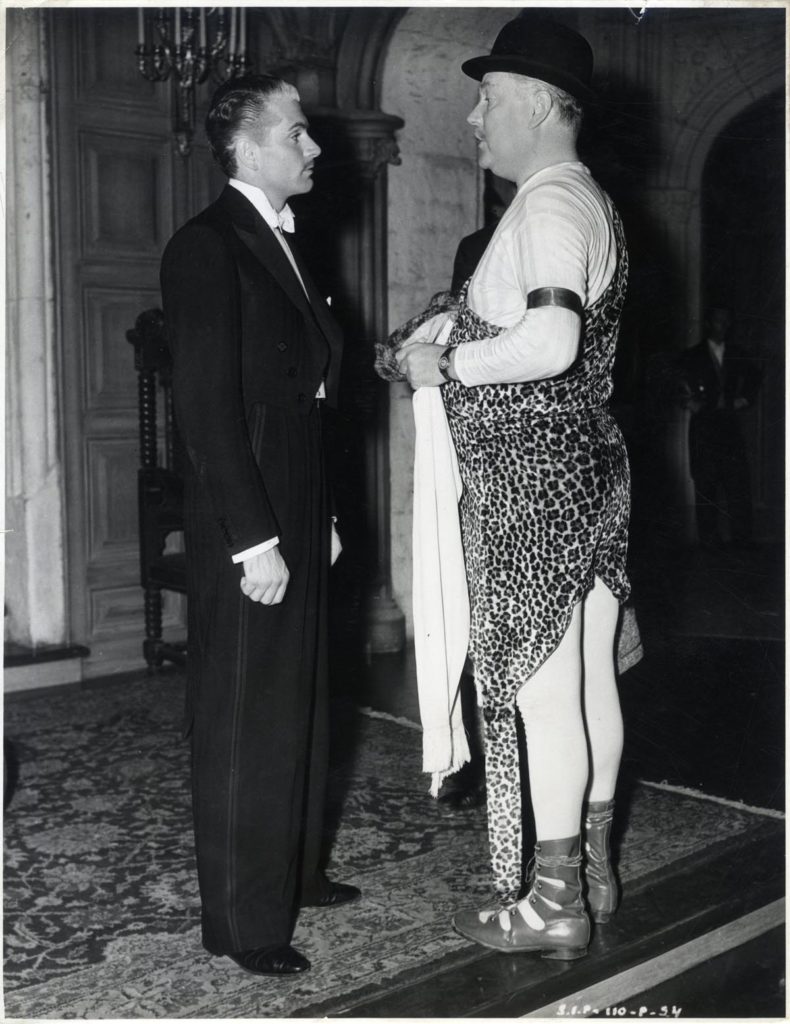 REBECCA (1940) BTS photo ft Laurence Olivier, Nigel Bruce
Sold
Vintage original 9 x 7″ (24 x 19 cm.) black-and-white single weight glossy silver gelatin print still photo, USA. Laurence Olivier, Joan Fontaine, George Sanders, Judith Anderson, Nigel Bruce, Reginald Denny, dir: Alfred Hitchcock; Selznick International Pictures.
The classic Academy Award winner for 1940. The story of the haunting Rebecca who looms over Manderlay, the mansion to which Max DeWinter (Laurence Olivier) has brought his naive new bride (Joan Fontaine). She learns of the strange hold the deceased first wife has over the house, particularly over the housekeeper Mrs. Danvers.
Daphne du Maurier's book was originally bought for Carole Lombard, but Selznick could not secure Ronald Colman as her leading man. Those tested included Vivien Leigh (who campaigned for the role), Loretta Young, Maureen O'Hara, Anita Louise and Anne Baxter. Selznick wanted Olivia de Havilland but she had too many conflicts. He settled on sister Fontaine after seeing her play the timid wife in The Women. She would receive an Academy Award nomination. The cinematography by George Barnes, which utilized deep focus before Citizen Kane, also won an Academy Award.
Still labeled "SIP-110-P-34" depicts Laurence Olivier and Nigel Bruce behind-the-scenes on the Manderlay interior set, dressed in their costumes for the masquerade ball. Still borders have been trimmed, slight crease at top left corner, NEAR FINE.
Out of stock
Share With Friends: