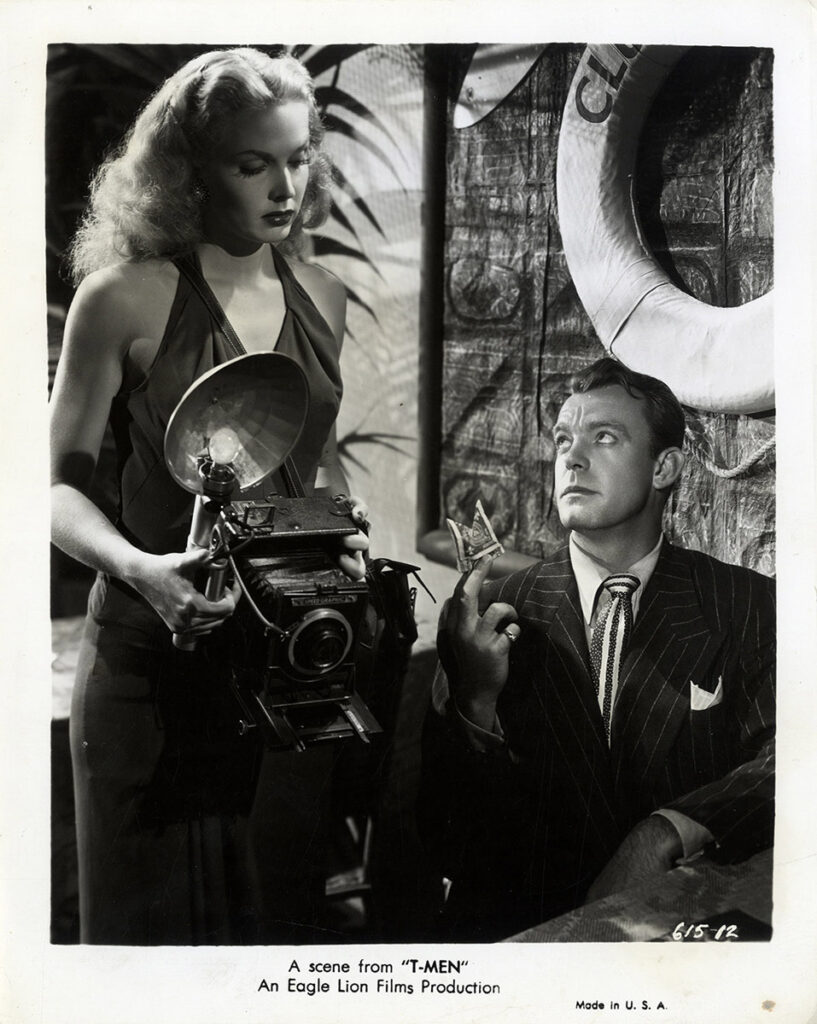 T-MEN (1948) Set of 19 photos
Sold
T-MEN (1948) Set of 19 photos [Hollywood]: Eagle Lion films, 1948. Set of nineteen (19) vintage original 8 x 10″ photos. One with printed descriptive snipe on back, near fine.
Silver and Ward, p. 279: "T-MEN established the reputation of its director, Anthony Mann, and its photographer, John Alton… The realization of this film creates its true subject, which is not the heroic accomplishments of Treasury agents but rather the perversity and unreality of life as an undercover agent…Alton's photography is a primary dramatic force in the film… Each shot with its distortions of space and unpredictable, dissonant lighting, forces an awareness of the visual narrative so that the jingoism of the Treasury Department may be ignored and a vision of the noir underworld may emerge."
Spicer, p. 194: "[The film's distinctiveness] was to combine expressionist lighting with semi-documentary realism in characterization, setting, and in extensive location shooting." Grant, p. 653.
This set of photos is particularly noteworthy because many of them beautifully capture Alton's chiaroscuro lighting.
#615-4, 9, 12, 17, 20, 22, 27, 29, 37, 56, 63, 64, 70, 78, 85, PA-1, PA-3, S-14, S-22.
Out of stock
Share With Friends: