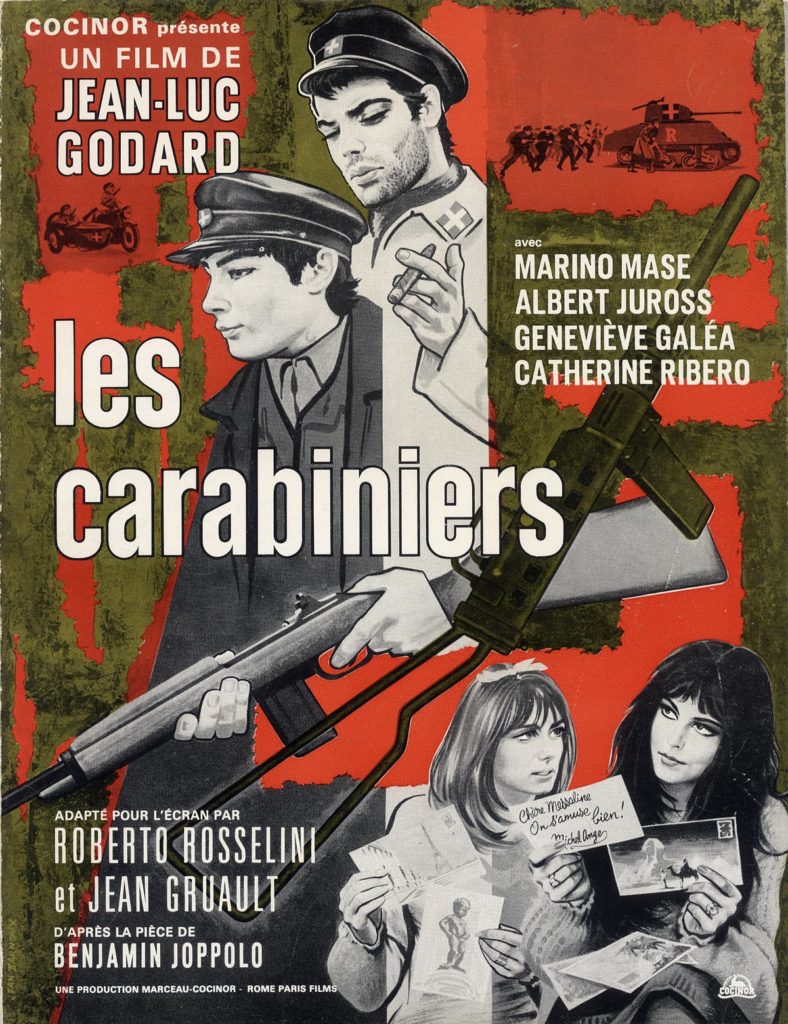 JEAN-LUC GODARD Collection of 4 French pressbooks
Sold
Collection of four (4) French pressbooks for select films directed by Jean-Luc Godard. All in pictorial wrappers, 12 x 9″ (31 x 23 cm.) or smaller, generally VERY GOOD+ or better:
LES CARABINIERS [THE SOLDIERS] (1963) 4 pp.
BANDE A PART [BAND OF OUTSIDERS] (1964) 4 pp.
UNE FEMME MARIÉE [A MARRIED WOMAN] (1964) 4 pp.
TOUT VA BIEN (1972) Co-directed with Jean-Pierre Gorin, with Jane Fonda and Yves Montand. 6 pp.
Out of stock
Share With Friends: