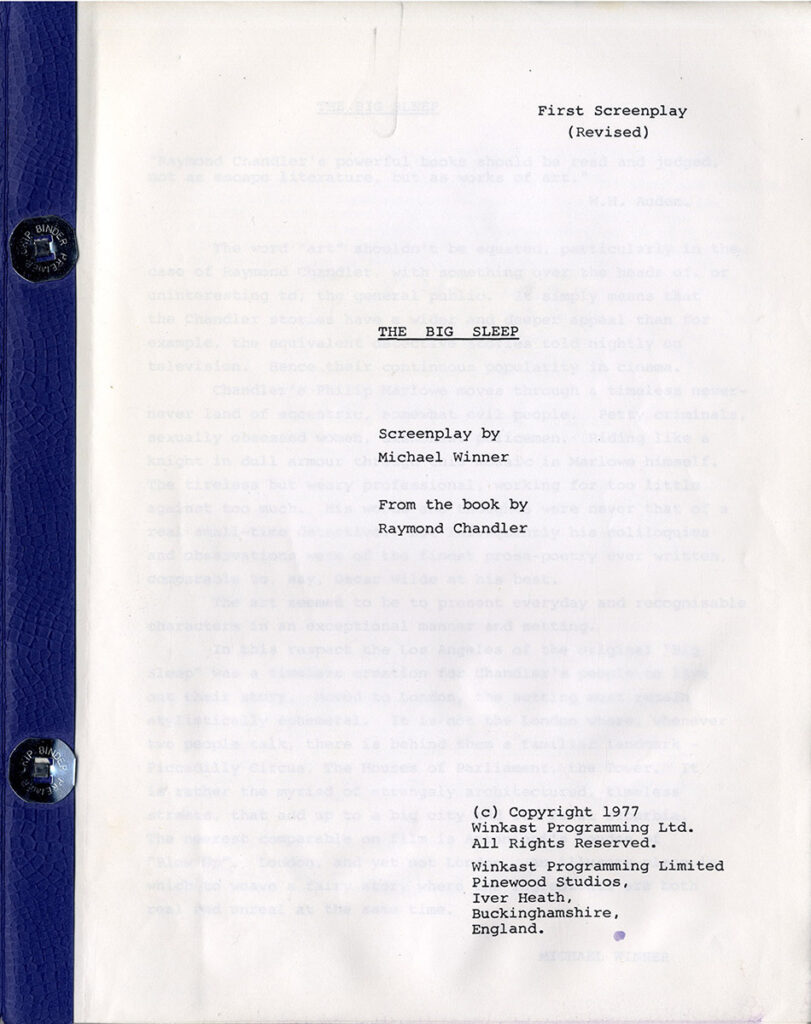 BIG SLEEP, THE (1977) Revised First screenplay by Michael Winner, based on Raymond Chandler
Sold
Raymond Chandler (source) Iver Heath: Winkast Programming Ltd., 1977. Vintage original film script, 11 x 8 5/8″ (28 x 22 cm.), 120 pp. Plain wrappers with die-cut window, wrappers with moderate creasing and light edge wear, near fine in very good+ wrappers.
This Raymond Chandler adaptation updated the story to a contemporary London and featured a stellar cast, including Robert Mitchum (as Philip Marlowe), Sarah Miles (as Charlotte Sternwood), Richard Boone, Candy Clark, Joan Collins, John Mills, James Stewart, Oliver Reed, Richard Todd and Harry Andrews.
This script has several pages of MS notes on the verso and a couple of pages with MS notes on post-its attached to the text, in an unknown hand.
Out of stock
Share With Friends: