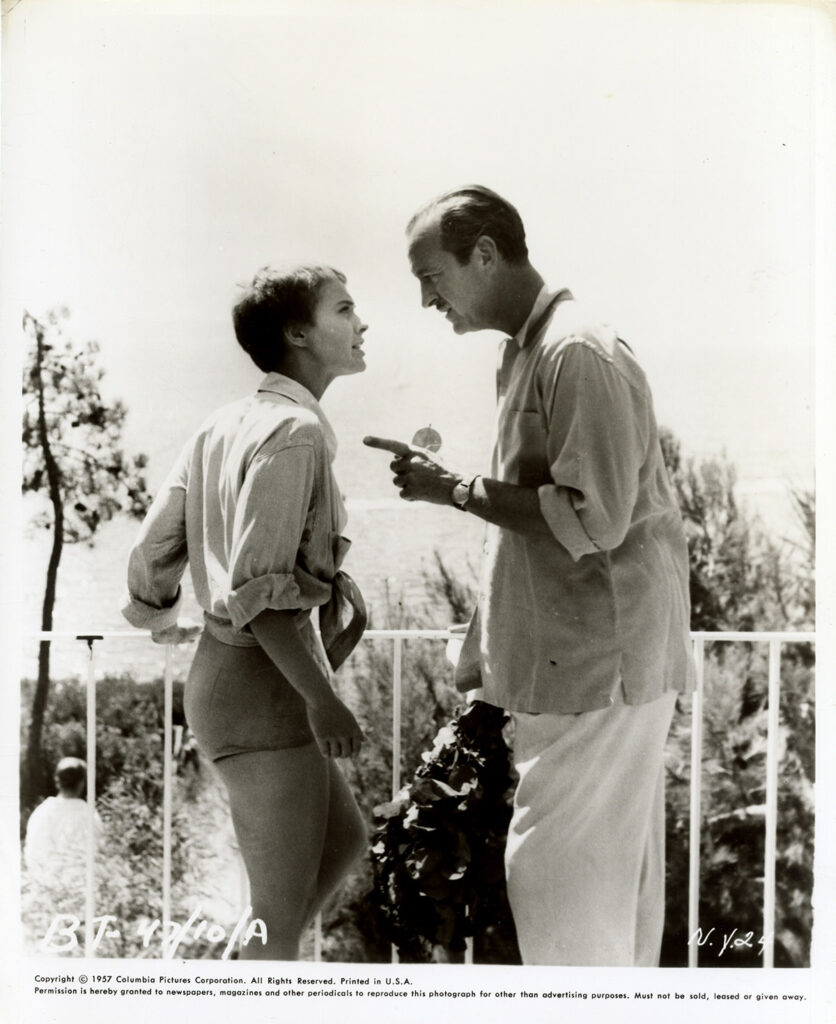 BONJOUR TRISTESSE (1957) Set of 12 photos
Sold
[Hollywood]: Columbia Pictures, 1957. Set of twelve (12) vintage original 10 x 8″ (25 x 20 cm.) black-and-white photos, USA. Scattered very minor signs of use in blank margins, one photo with printed studio text on back, NEAR FINE.
After introducing the young Jean Seberg to the world as the star of his SAINT JOAN, Otto Preminger starred her again in this mood-drenched adaptation of Françoise Sagan's then-trendy novel about the doings of the decadent upper class on the French Riviera — BONJOUR TRISTESSE. Seberg plays the daughter of dissolute playboy David Niven, whose budding relationship to Deborah Kerr ends tragically due to his incapacity to settle down with one woman. Seberg showed great dramatic prowess as the undisciplined, decadent young Cecile.
The film, remarkably for its time, is shot primarily in vivid color — but the present is in a drab black-and-white, whereas memories of the past spent on the Riviera are in color. This set of photos contains five portraits of Seberg, three photos of her with one other actor, and four stills of her in scenes from the film. Seberg is present in all twelve photos.
Out of stock
Share With Friends: