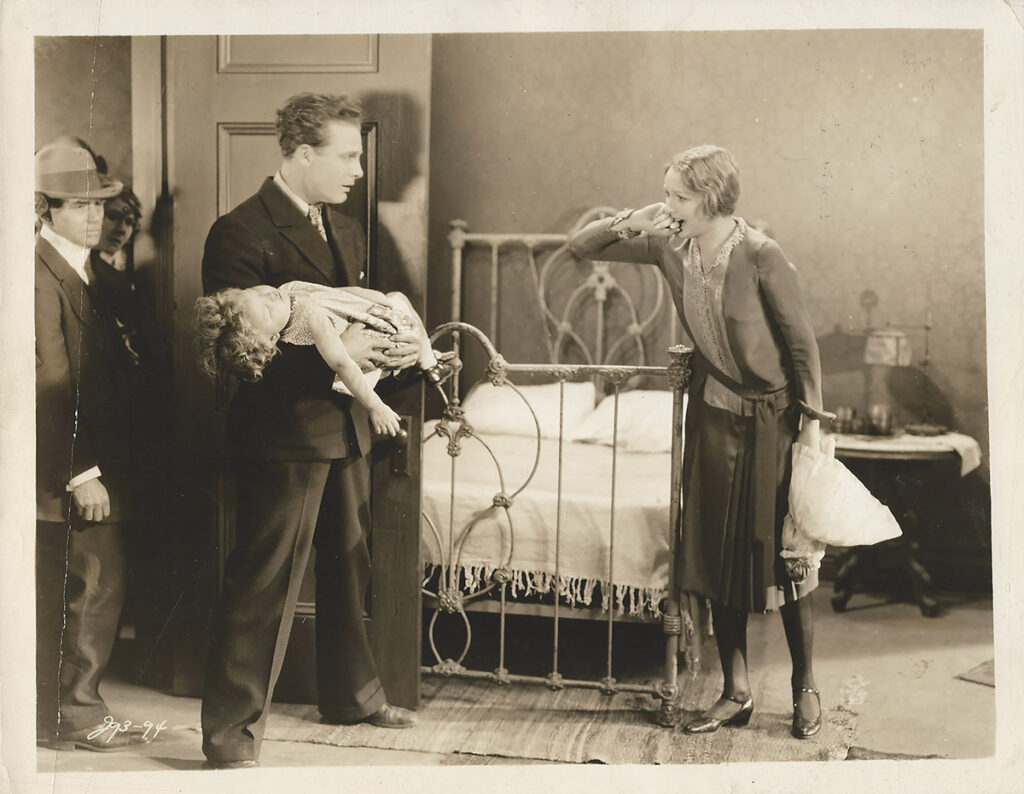 CROWD, THE | CHILD'S DEATH SCENE (1928) Photo
$

250.00
[Los Angeles: Metro-Goldwyn-Mayer, 1928]. Vintage original 8 x 10″ (20 x 25 cm.) black-and-white glossy silver gelatin photo. There is a significant crease down the left side of the photo. Original typed credits blurb on the verso, very good.
The young couple marry, find work and start a family, but tragedy strikes when their little daughter is hit and killed by traffic. This leads to the husband's alcoholism and loss of his job.
Stars James Murray and Eleanor Boardman react to the accident in this scene. At the time, neither were stars as director King Vidor preferred non star actors to tell his story of those whose faces are lost in the crowd. Finished in 1927, the film was held back for a year before release, MGM executive Louis B. Mayer not being a fan of the film. One of the most enduring silent films, the original reception was tepid. The photo is coded 193-94.
Share With Friends: