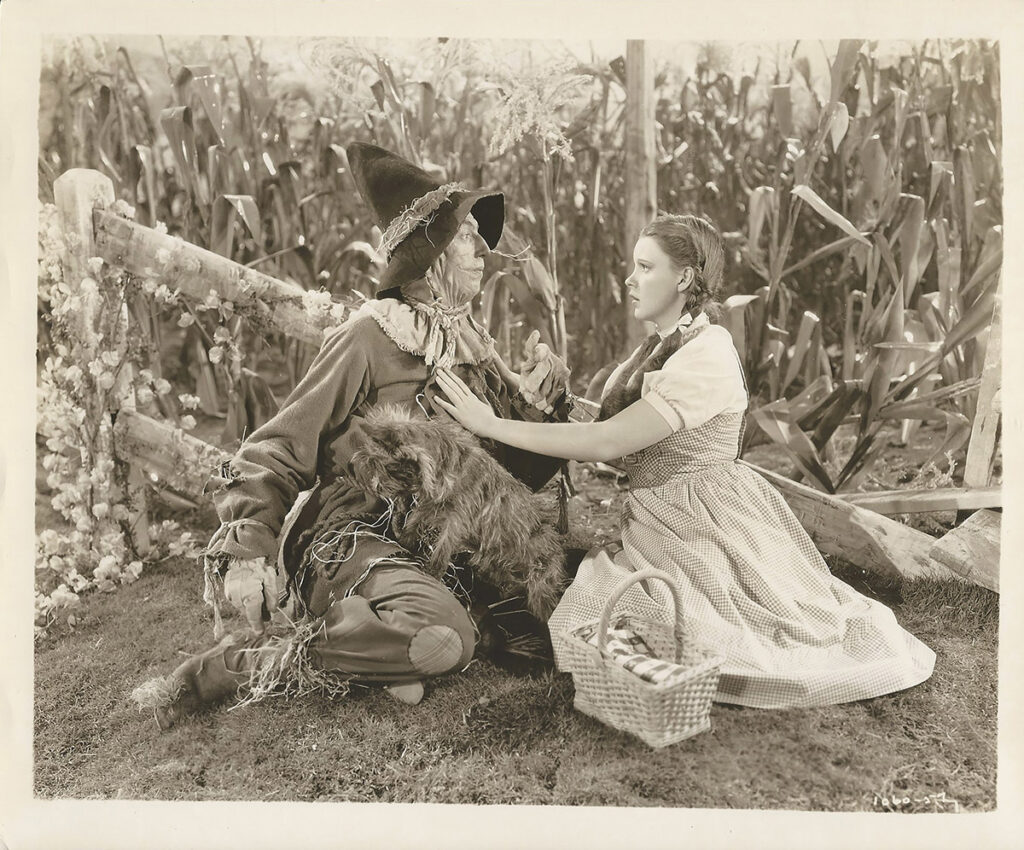 WIZARD OF OZ, THE (1939) Dorothy meets the Scarecrow (#1060-52)
$

300.00
[Los Angeles: Metro-Goldwyn-Mayer, 1939]. Vintage original 8 x 10″ (20 x 25 cm.) black-and-white glossy silver gelatin photo. Photo coded 1060-52. Very minor wear at the corners, fine.
Oz was in pre-production for at least a year before cameras turned. When they did in the fall of 1938, the first scene filmed was that in the cornfield, and under director Richard Thorpe. Three weeks later the footage and appearance was deemed unacceptable by the powers of MGM. The set was completely revamped, and the appearances of Judy Garland and Ray Bolger were re-conceptualized as well. Two directors came and went, and on Oct. 31, 1938, Judy and Ray again met in the cornfield to commence another 5 months of filming.
This was one of the earliest photos taken for these days of filming. Here Garland's hair braids are long; at the end of production, portions of this scene would be filmed again and Judy's braids would be a different length. The final film includes footage from both filming sessions.
Share With Friends: