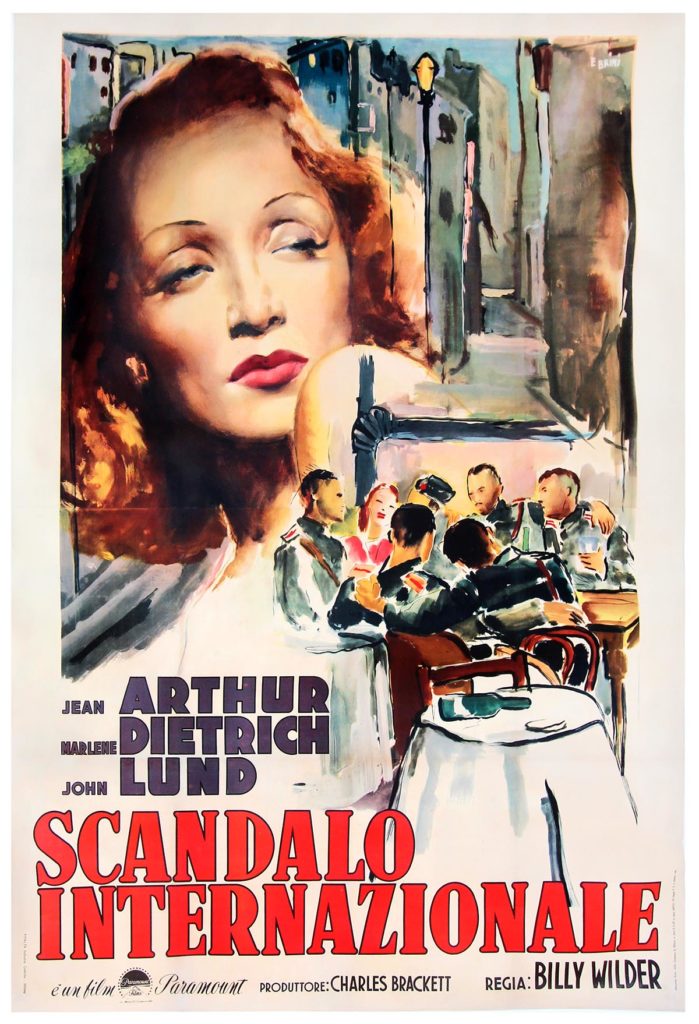 FOREIGN AFFAIR, A [SCANDALO INTERNAZIONALE] (1948) Italian poster
Sold
Vintage original 55 x 78″ (140 x 200 cm.) quattro foglio / 4-fogli poster, Italy. Marlene Dietrich, Jean Arthur, dir: Billy Wilder; Paramount. Art by Ercole Brini.
Although most of this film was shot in Hollywood, various of its exteriors were shot in a still-devastated post-WWII Berlin. And though this is not one of Wilder's most important films, it clearly was a very important opportunity for Dietrich to make a film about the city with which she had started her career, and which, with the ascent of Nazism, she had chosen to leave.
The artwork of her by Ercole Brini is clearly to die for! On linen, with slight fold touch up, NEAR FINE.
-brini -ercolebrini -marlenedietrich -billywilder -aforeignaffair
Out of stock
Share With Friends: