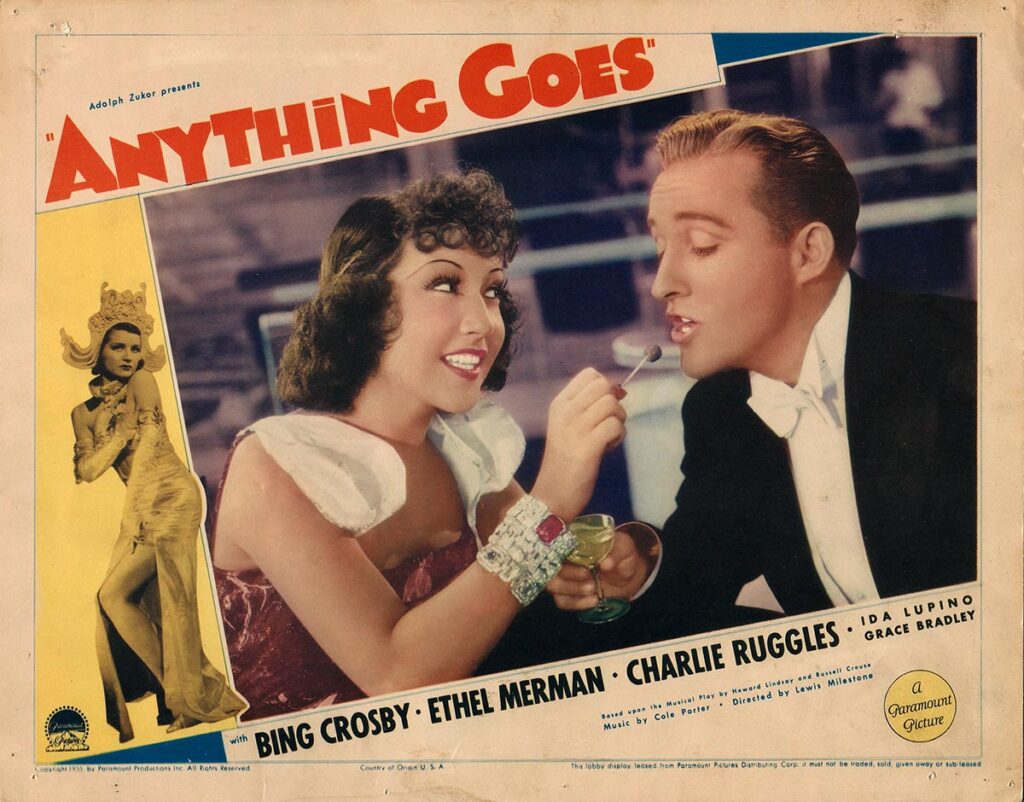 ANYTHING GOES (1934)
Sold
Vintage original 11 x 14″ (28 x 35 cm.) lobby card, USA. Bing Crosby, Ethel Merman, Charles Ruggles, Ida Lupino, dir: Lewis Milestone, Paramount. Ethel Merman wears quite the baubles as she feeds Bing Crosby and olive from a martini. This was one of the very few times Merman was allowed to reprise a role she had created on Broadway on film. She plays the vivacious Reno Sweeny.
Unfortunately, the film makers did not translate the original show to the screen and opted to make it a Bing Crosby vehicle instead with new songs and retaining only four of the shows hit Cole Porter songs and (censored) lyrics. Still, Merman got to sing two signature tunes, "I Get a Kick Out of You," and the title song.
There are scattered pinholes at all four corners and along the bottom blank white margin, VERY GOOD-FINE.
-ANYTHINGGOES -ColePorter -EthelMerman -BingCrosby
Out of stock
Share With Friends: