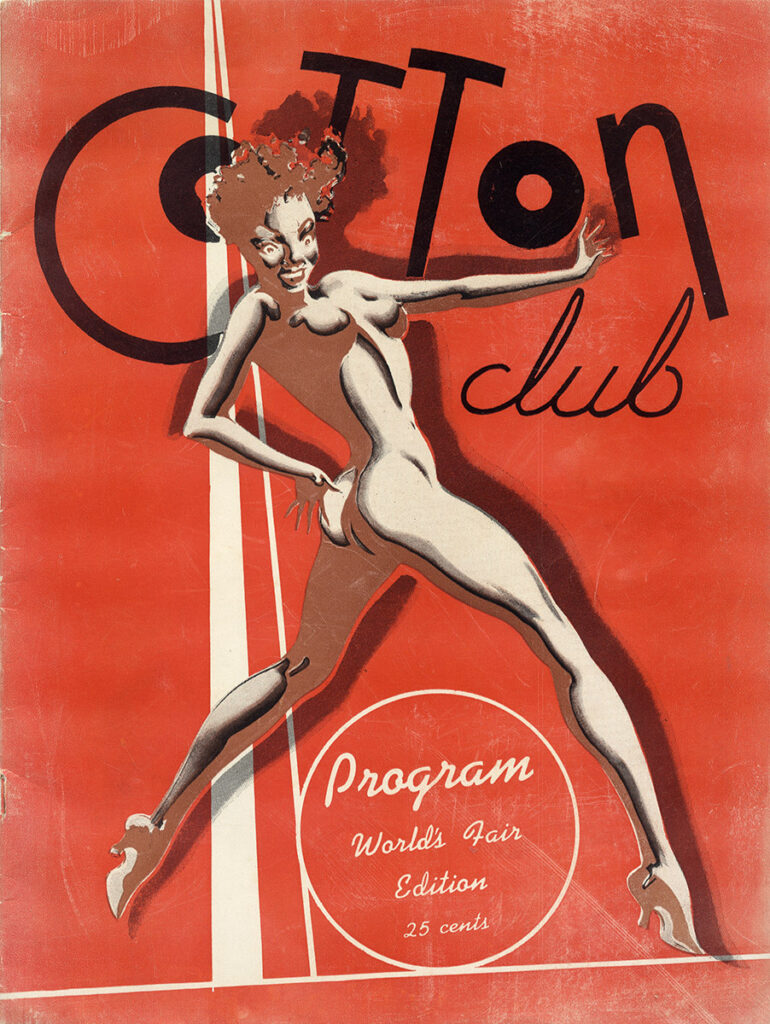 COTTON CLUB WORLD'S FAIR EDITION [1940] Program
$

2,500.00
[New York: Cotton Club, 1940]. Vintage original program, pictorial wrappers, 16 pp. 12 x 9″ (31 x 23 cm.), light discoloration to front wrapper, very good+.
A very scarce program for the legendary Cotton Club, which showcased many of the foremost African American performers of the time. This New York World's Fair was held in 1939 and 1940. This iteration of the Cotton Club Review featured Cab Calloway and Bill Robinson, as well as Glenn & Jenkins (a minstrel duo, in the traditional burnt cork make up), Sister Tharpe, and Katherine Perry.
This appears to be the final program of the Cotton Club, which closed in 1940. We previously offered a Fifth Edition, which we dated as ca. 1939. That is an entirely different booklet for a quite different review, as it featured the Dandridge Sisters and the Nicholas Brothers, neither of whom appeared in this review. Also, Bill Robinson was not in that 1939 version. 
Although the New York World's Fair was held in 1939 and 1940, we date this as from 1940 (because Bill Robinson was busy in 1939 as the star of The Hot Mikado). All of the various editions of Cotton Club programs are genuinely scarce (OCLC lists only three copies. However, one of the three refers to the Nicholas Brothers and Dandridge Sisters, which tells us that this is from a previous 1939 edition, with very different contents).
-bojangles
Share With Friends: