One of the most interesting yet lesser-known motion picture collectible is the Exhibitor Book, Pressbook or Presskit. As exemplified by the Blade Runner Presskit above, containing 18 supplements (78 pp. in all, stapled together), 21 photos, which vary from 6 ¼ x 10" (16 x 26 cm.) to 7 ¾ x 10" (20 x 26 cm.), and the original printed studio envelope in which the presskit was mailed, its purpose was to help promote the film.
The Man With A Plan
Edward L. Bernays, considered the "father of public relations," is credited with creating the first press book or pressbook. Hired to mount a promotional campaign for the 1917 film "Cleopatra" starring Theda Bara, Bernays created small advertisements along with a large press sheet for newspaper editors that was double the size of a daily paper. As he describes in his memoir, Biography of an Idea (Simon and Schuster, 1965), this press sheet featured stories and illustrations of the production that were "embellished with lurid headlines."
Bernays made a special effort to reach potential viewers who were not, as he called them, "movie habitués"—for example, students of ancient history and classic literature, milliners and dressmakers—by using his press sheet to draw connections between the film and fields such as education and fashion. This tailoring of the way a film was advertised to appeal to the perceived interests of different groups of people became a staple of press book advertising suggestions.
– wikipedia – https://en.wikipedia.org/wiki/Pressbook
From Little Acorns …
What Edward L. Bernays began, the studios and film distributors ran with it in every direction imaginable ––color images and photographs before they became common place, art direction that reflected the period and style of the picture, production values that were equal to the most expensive fine art portfolios and, of course, every star the studio could provide. Here are several examples to enjoy.
PARAMOUNT 1933-1934
SHOW BUSINESS IN THE HANDS OF SHOWMEN
A massive and opulent, promotional book issued by Paramount at the height of the Depression, with some enormous double-page spreads, each measuring 14 x 34″ (36 x 88 cm.) for Leo McCarey's DUCK SOUP with the Marx Brothers, Rouben Mamoulian's SONG OF SONGS with Marlene Dietrich, Ernst Lubitsch's DESIGN FOR LIVING, and ALICE IN WONDERLAND.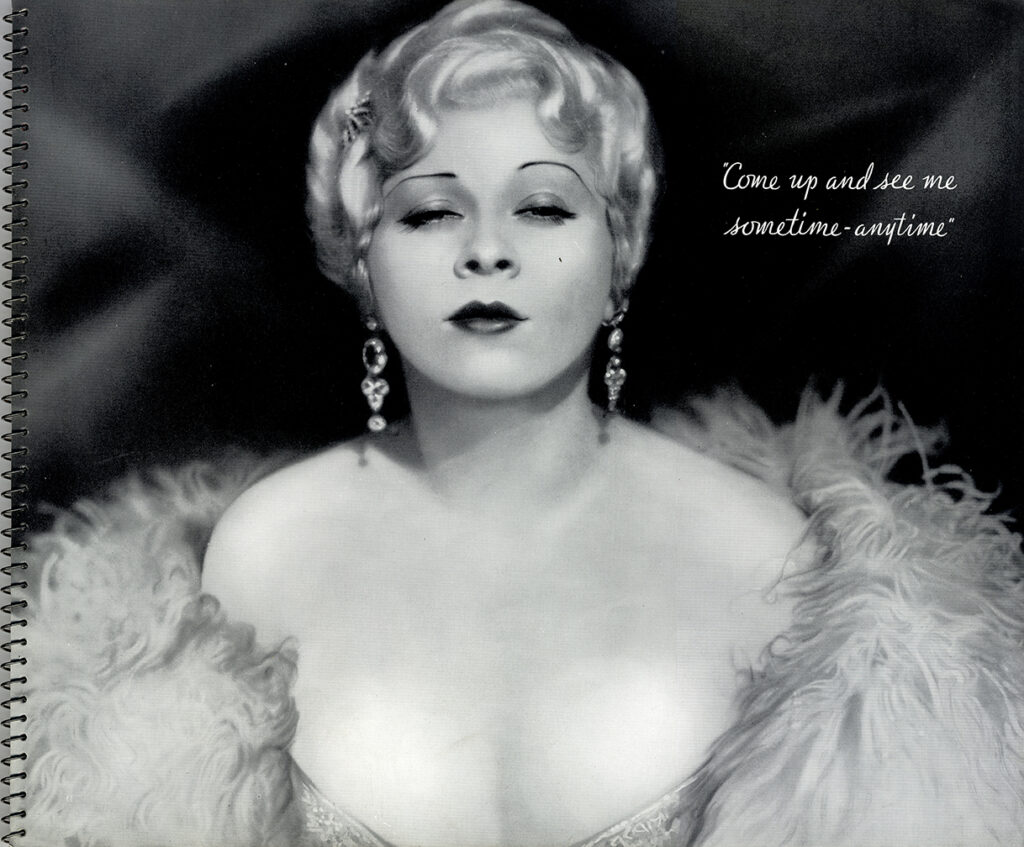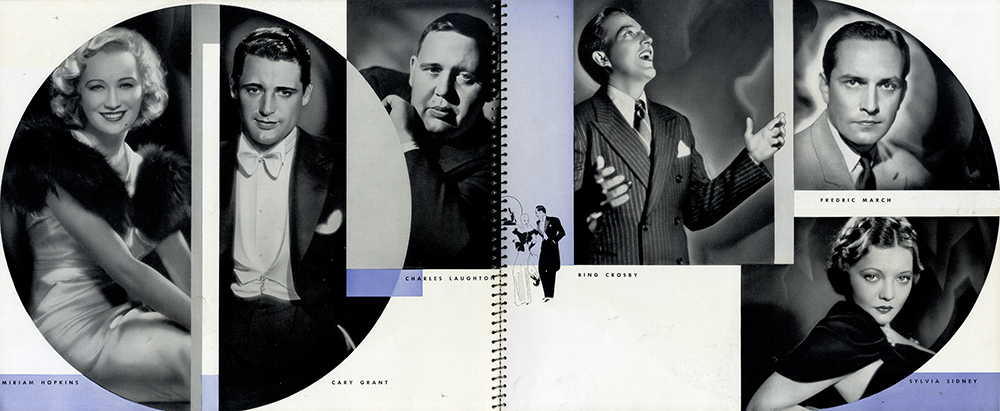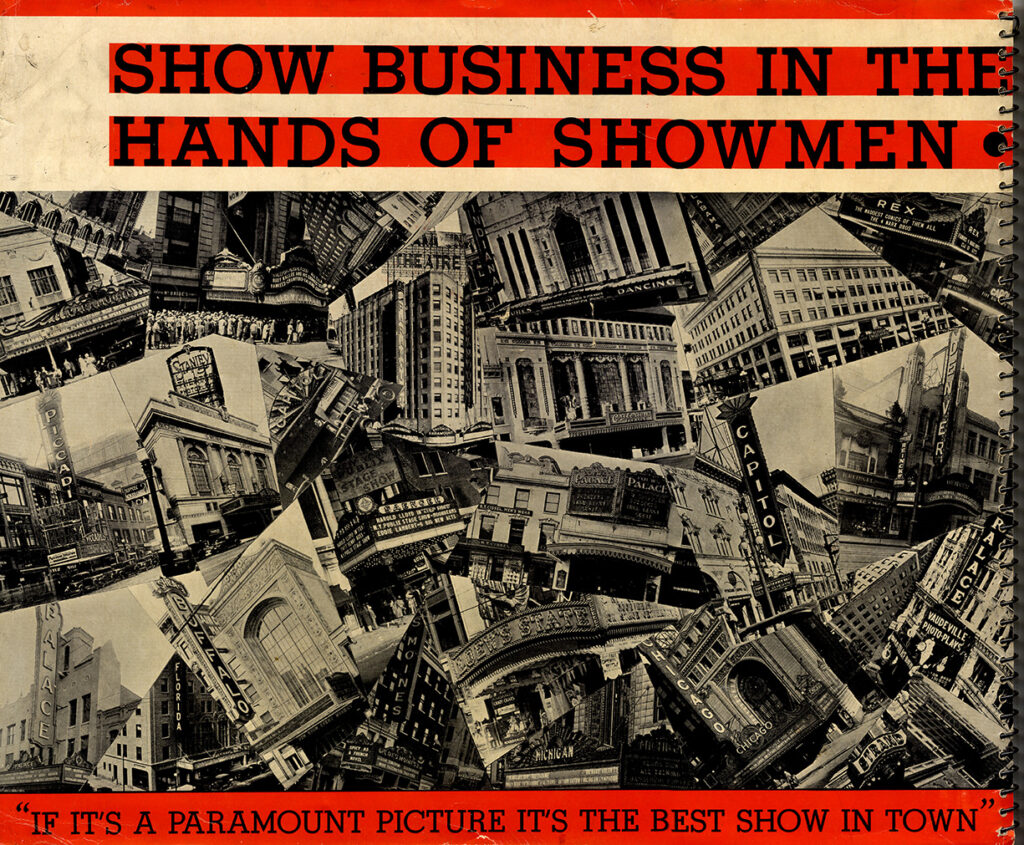 COLUMBIA PICTURES 1933-34
Fifty-four page folio with elaborate, richly colored artwork and strong Art Deco graphics throughout.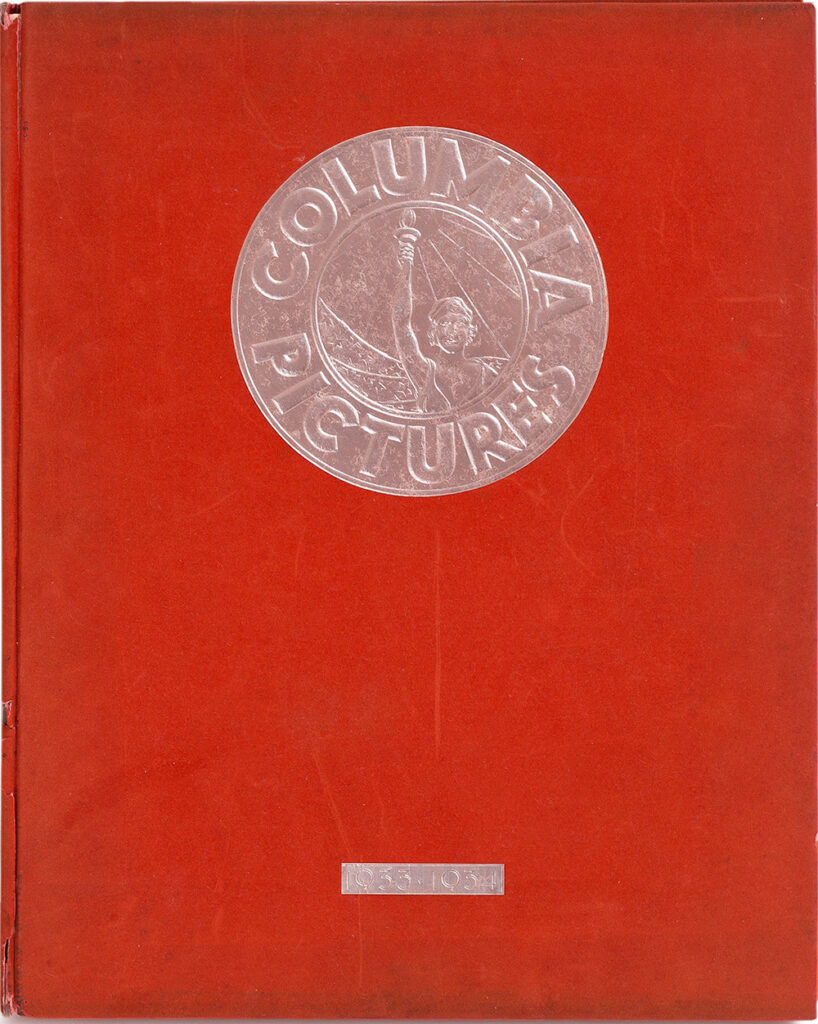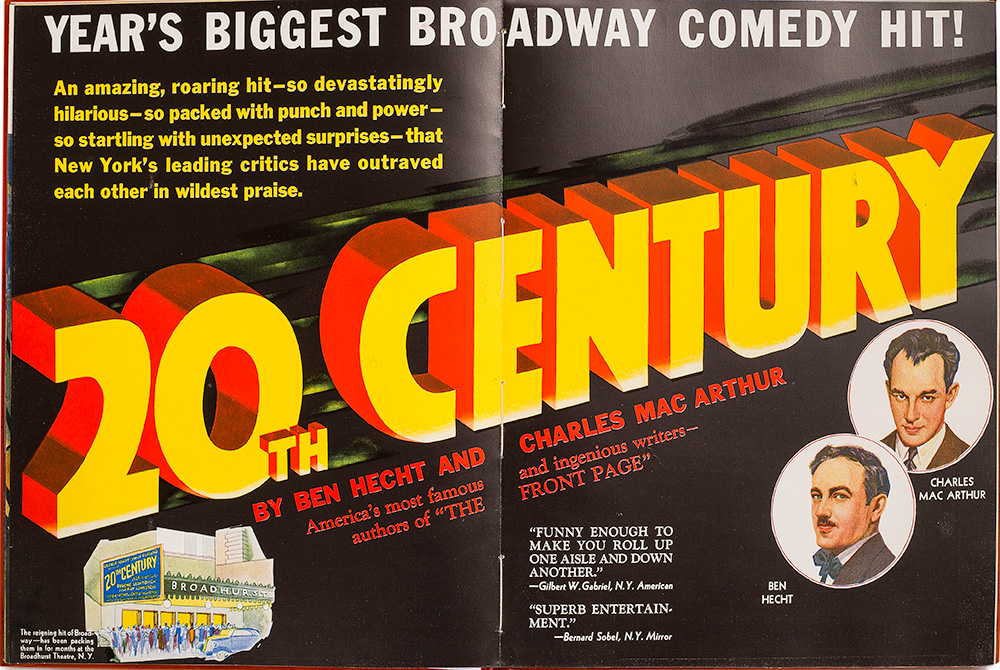 LA DOLCE VITA (1960) PROMO BOOK
A sumptuous English-language book for this Federico Fellini classic, with five double-page illustrations of scenes from the film and a very elegant layout; pages of text and lists of scenes intermingle with line drawings, by Clerici.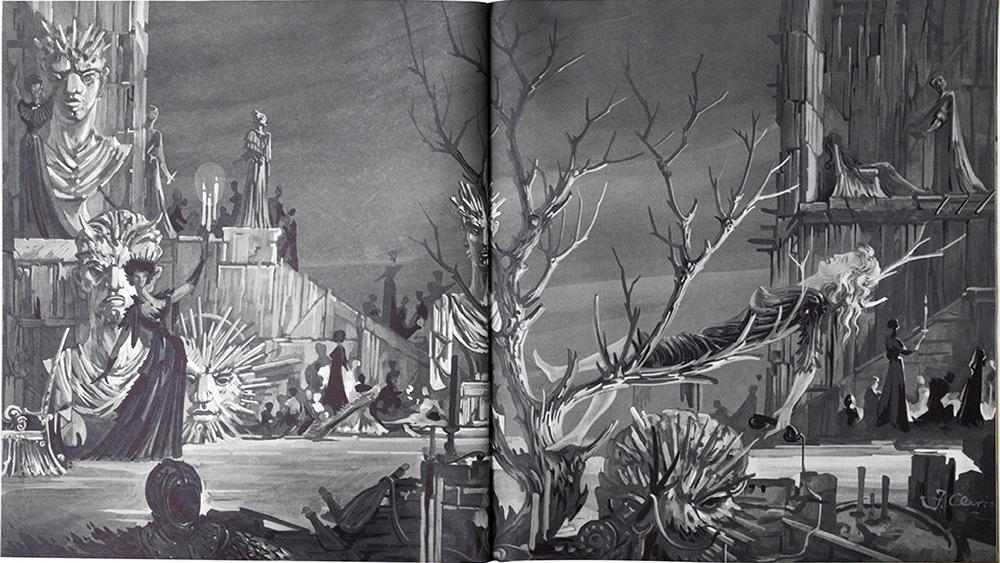 To view our collection of available Exhibitor & Pressbooks click here.