by David Ehrenstein
Now that gay actors like Nathan Lane, Jim Parsons, Victor Garber, Jonathan Groff, and Neil Patrick Harris are "out of the closet" and on the rise, it's hard to imagine just how different things were in the relatively recent past. Not only was the notion of being openly gay and having a viable career unimaginable, but gayness itself was also a concept polite society couldn't countenance. "Homosexuals" subsisted on society's margins, mentioned only in whispered gossip, fearsome psychiatric studies, and Conservative diatribes decrying perversion.
Hiding In Plain Sight
Still, in spite of it all, gay men managed to make their way to very top of the acting profession in the gilded closets of Hollywood. In this covert context, bigtime careers and personal lives proceeded with a calculated risk that can fascinate us today. Here are five of the most noteworthy examples of gay actors in mid-Century Hollywood.
LIBERACE
Liberace was an utterly unique entertainer. A pianist whose act consisted of an abbreviated arrangement of select "classical" tunes (Chopin, Tchaikovsky) freely mixed with popular "favorites" that he'd sometimes sing along with. In addition, he offered a steady stream of cheerful patter about show business and his extravagant wardrobe. For Liberace wore jewel-encrusted suits, floor-length fake furs, sequined hot pants and any number of other attention-getting ensembles of the sort that might give a "RuPaul's Drag Race" contestant pause. "I'll be right back after I slip into something more spectacular," he'd quip before taking a break in his program. This decidedly un-macho attitude won him a legion of devoted female fans. So enchanted were they by this act that few were inclined to object to Liberace's sexual orientation being "Hidden in Plain Sight". This vintage half-sheet poster for one of his most prominent theatrical features Sincerely Yours (1955) It's a cheerily idealized picture of "Lee" as his intimates called him, and how he saw himself.
There he is at the piano with two attractive women gazing adoringly at him. A remake of the 1932 George Arliss-starred drama The Man Who Played God,  Sincerely Yours was a deeply serious film. It stood in sharp contrast to the frivolity of Liberace's stage and nightclub act. In almost all his other film appearances, he "guest-starred" as himself performing his act. The most notable exception is The Loved One (1965) Tony Richardson's darkly comic adaptation of Evelyn Waugh's satire of the funeral industry. Part of its all-star cast, Liberace gives a marvelously witty performance as luxury coffin salesman who's subtly yet obviously gay.
Back in 1956, Liberace successfully sued William Conner, a British entertainment columnist, who went by the pen name "Cassandra," for calling him a "mincing fruit-flavored, ice-cream colored heap of mother-love." What's most interesting about the case is that on the stand, Liberace denied that he indulged in homosexual practices. "Never in my life," he lied. And he maintained this lie for the rest of his life. After being sued for palimony by ex-lover Scott Thorson in 1982, it was rather pointless to maintain the claim. Liberace tried but it didn't work. After Thorsen left him, the Mainstream press revealed that Liberace had contracted the HIV virus. He lied about this, too; on his deathbed, he claimed his illness was the consequence of a "Watermelon diet." Yet despite this mendacity, Liberace was well-liked within the show business community and regarded with no small degree of affection by the general public. The serious critical reception given to two of the postmortem Liberace biopic for television Liberace: Behind the Music (1988) with gay Victor Garber and a screenplay by the gay Gavin Lambert, and Behind the Candelabra (2011) with the straight Michael Douglas and Matt Damon, directed by the equally straight Steven Soderbergh reflects his popularity.
In October of the previous year, the "Liberace Museum" in Las Vegas, which exhibited his jewelry, pianos, gowns, and other artifacts, closed its doors. But even as the museum closed the biopics prove, no doors will close on the public's abiding fascination in this rara avis of show biz.
ROCK HUDSON
Rock Hudson was one of Hollywood's biggest male stars. The fact that he's represented here by paper dolls is not at all inappropriate as he was one of the most unreal yet compelling of all Hollywood icons.
Handsome, forcefully pleasant yet intriguingly remote, he went from contract player to superstar in 1954 with two Douglas Sirk directed dramas Magnificent Obsession and All That Heaven Allows. Their producer, Ross Hunter (who was also gay) cannily cast the young actor alongside veteran star Jane Wyman in both films, thus winning the heart of older female moviegoers enamored of good-looking young men. He went on to greater glory in George Stevens' modern Texas spectacular Giant (1959) with Elizabeth Taylor and James Dean, then made a wildly successful career shift in 1959 when he co-starred with Doris Day in Pillow Talk  a lightly sophisticated comedy that showcased his playful side. More such comedies followed.
Meanwhile, way behind the scenes, the scandal press, particularly Confidential magazine, was doing its best to out Hudson, offering former lovers considerable sums of money to spill the beans. None would. But the truth about Hudson's sexual orientation was in the air well before the mainstream media revealed it postmortem. Even before social media, stories were shared within the culture to a degree. Therefore, it was determined that he would marry. He wed Phyllis Gates, the secretary of his gay manager Henry Willson, in 1956. It lasted only two years, but it served its purpose., Still it didn't forestall a joke rumor that he had married his friend, singer-actor Jim Nabors (who was also gay but not closeted) from making the rounds.
Hudson shifted from film to television in the 1970s with the detective series McMillan and Wife. In the 80's he appeared on the glossy nighttime soap opera Dynasty.  But he did not stay long as he had contracted AIDS. When he died in 1985 after returning from a trip to Paris where he's hoped to find a cure, Hudson became the disease's most celebrated victim. A direct result was his friend Elizabeth Taylor devoting the rest of her life to raising funds to help AIDS-sufferers and finding a cure for the disease. His last public appearance was on his friend Doris Day's afternoon talk show where his physical debilitation was so stark she declined to show the episode until after his death — which was only a few months later. As with Scott Thorson, Hudson's ex-lover Mark Christian sued his estate on the grounds of "intentional infliction of emotional distress," claiming Hudson continued to have sex knowing that he was HIV positive. He won the case in court but did not succeed in tarnishing Hudson's reputation.
TAB HUNTER
Tab Hunter was also a client of Henry Willson, who, as he did with Hudson, gave him his stage name. Unlike Hudson, Hunter had a less troubled personal life and never saw fit to marry a woman for cover, though he went on studio-arranged dates with starlets. Among them, Natalie Wood who became a close personal friend. As can be seen in this vintage photo portrait, he was strikingly beautiful.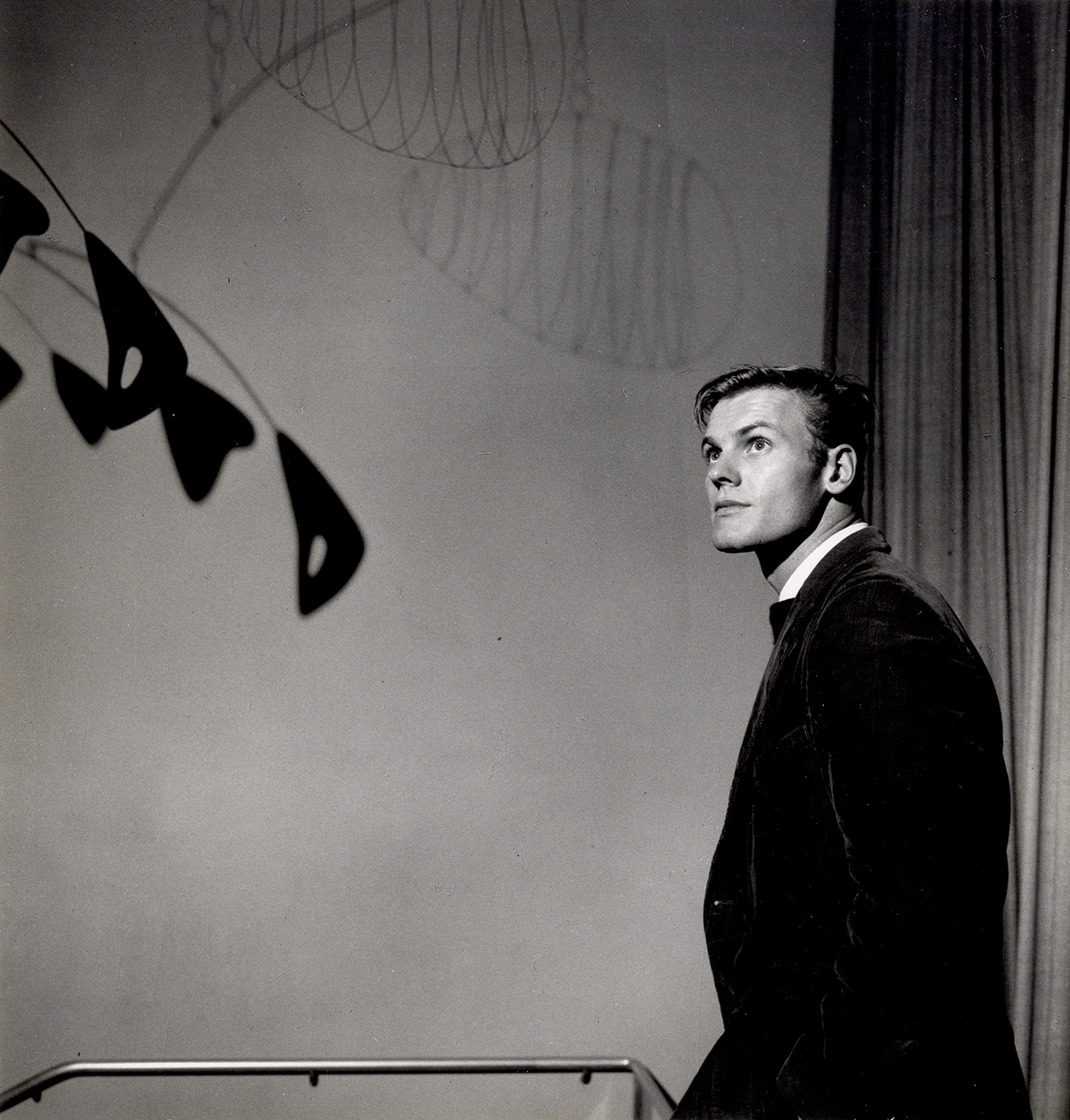 He also had a thoroughly ingratiating personality — which was of great help when his career hit what could have been a significant speed-bump. In 1950, he was arrested along with a group of other gay men for Disorderly Conduct when the police raided a private party, which was not an uncommon circumstance. His career began shortly afterwards with a few small roles. But when cast for his biggest role up to that time in Battle Cry (1956), Confidential ran a story about the vice arrest, displaying his rap sheet. Warner Bros. did not lose it's cool over this. Confidential was, after all, a sleazy little rag, and the article was about the arrest of someone named Arthur Gelien — not Tab Hunter. Warner Bros. knew Hunter did not typically cause trouble by involving himself in scandals. He was happy to go on arranged dates with starlets. At one point, he cleverly avoided orientation detection by going on double-dates with his then-lover Anthony Perkins. His other romantic partners over the years included dancer Rudolph Nureyev. While he turned in fine performances in hit films ranging from Damn Yankees to That Kind of Woman and They Came To Cordura the 1960s his Hollywood career faded, and he did stage and television work. He starred opposite Tallulah Bankhead in Tennessee Williams' The Milk Train Doesn't Stop Here Anymore, transvestite superstar Divine in John Waters' Polyester  and Paul Bartel's Western spoof Lust in the Dust. Quite matter-of-fact about his gayness by then, Tab told all in a book and documentary movie Tab Hunter Confidential. He was married to Alan Glaser, his lover of 35 years at the time of his death
ANTHONY PERKINS
 Anthony Perkins  was very beautiful…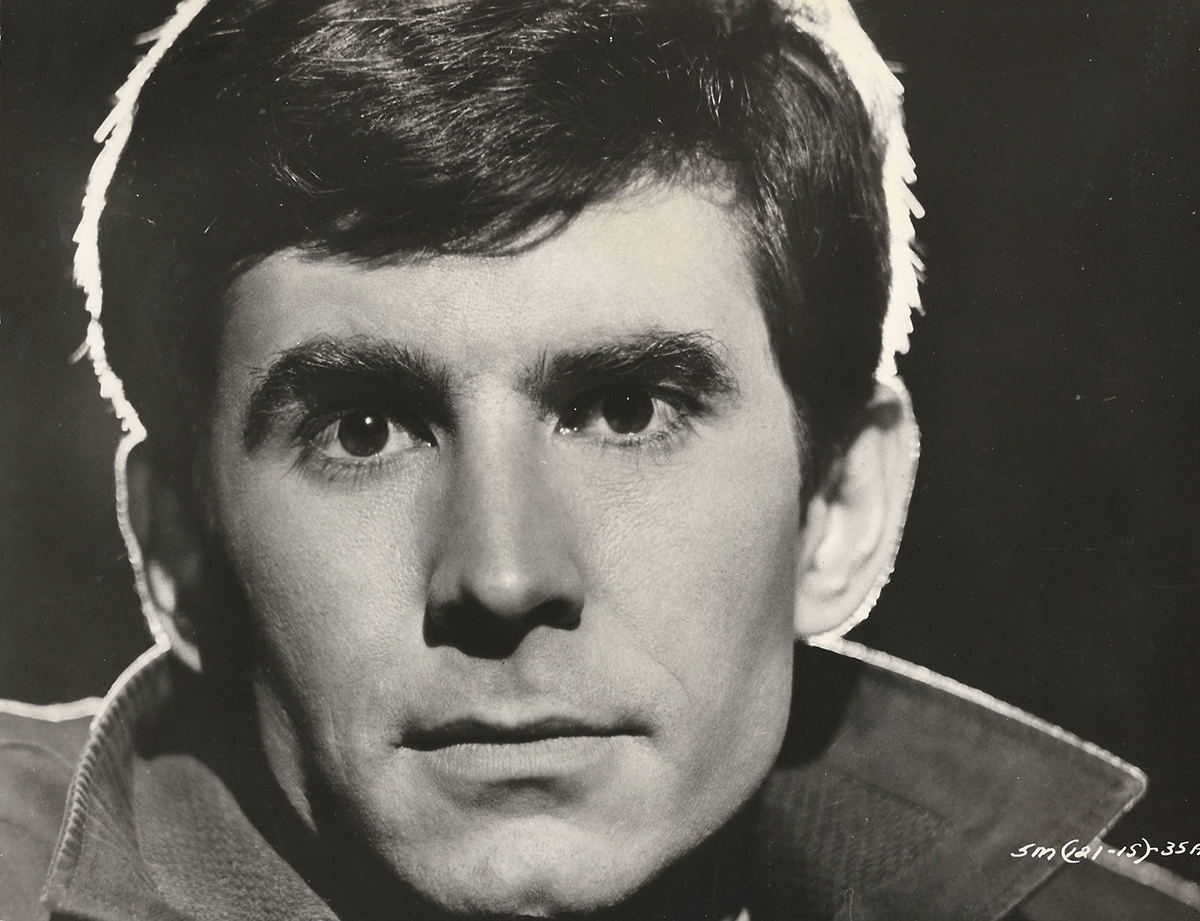 but most famous for being frightening as the sympathetic serial killer "Norman Bates" in Alfred Hitchcock's masterpiece Psycho, (he went on to repeat this role in three inferior sequels), Perkins was a remarkably talented and wide-ranging performer whose credits include The Trial, Pretty Poison, Play It As It Lays and Remember My Name  in which he co-starred with his wife, photographer Berry Berenson. Perkins came quite late to marriage (1973) having spent the better part of his life as a closeted but a somewhat freewheeling gay man whose lovers included (the previously noted) Tab Hunter, actor-dancer Grover Dale, Rudolph Nureyev (who certainly got around), and Stephen Sondheim, with whom he co-scripted the comedy-thriller The Last of Sheila.
Sondheim also wrote the TV musical Evening Primrose for Perkins (a fine singer), in which he does this memorable number.
Perkins and Berenson were happy together for many years. They had two sons, one of whom has become an actor OZ Perkins.
It was, to all appearances, a happy marriage. Yet Perkins continued to have gay liaisons — so dangerous that he contracted HIV and died of AIDS. Just as tragically, Berry Berenson was in one of the planes that struck the World Trade center on 9/11.
GEORGE MAHARIS
George Maharis has enjoyed a long career. But for all the different roles he's played on stage and screen, he's most famous for the TV series Route 66. It was obviously inspired by Jack Kerouac's On the Road. But Maharis and co-star Martin Milner played the most buttoned-down "bohemians" ever seen — riding their sports car from place to place and interacting with people in a style more like that of friendly grocery clerks than beatniks.
Strikingly handsome as is clear from this photograph…
10 x 8″ (25 x 20 cm.) photo, fine.
Maharis had a difficult time being his gay self, being obliged, as all actors were at that time, to stay in the closet. Arrested twice for having sex with men in restrooms (1967 and 1974), Maharis still managed to secure work up until 1993. At 92, he is officially retired and is still quite the looker.
---
Our Guest Author
DAVID EHRENSTEIN
Born in 1947, David Ehrenstein has been a film critic and political commentator since 1965, writing for such publications as Film Culture, Film Quarterly, Cahiers du Cinema, and the Los Angeles Times. His books include Open Secret: Gay Hollywood 1928-2000,  The Scorsese Picture: The Art and Life of Martin Scorsese  and Cahiers du Cinema — Masters of Cinema: Roman Polanski .