Imagine it's Christmas 1939 and you, as a movie aficionado, or just someone who loves going to the pictures, have enjoyed a year of groundbreaking brilliant entertainment.  You have no idea that in 80 years "1939" will be the year that the world will crown as, "Hollywood's Golden Year."
Also, just imagine that under your Christmas tree there are a plethora of toys and dolls created in the likeness of those Hollywood movie characters presented as marketing tools and designed by those who would become legends in their fields.  Well, child or adult wishing for such and looking at the Christmas store windows or under the tree— it did happen.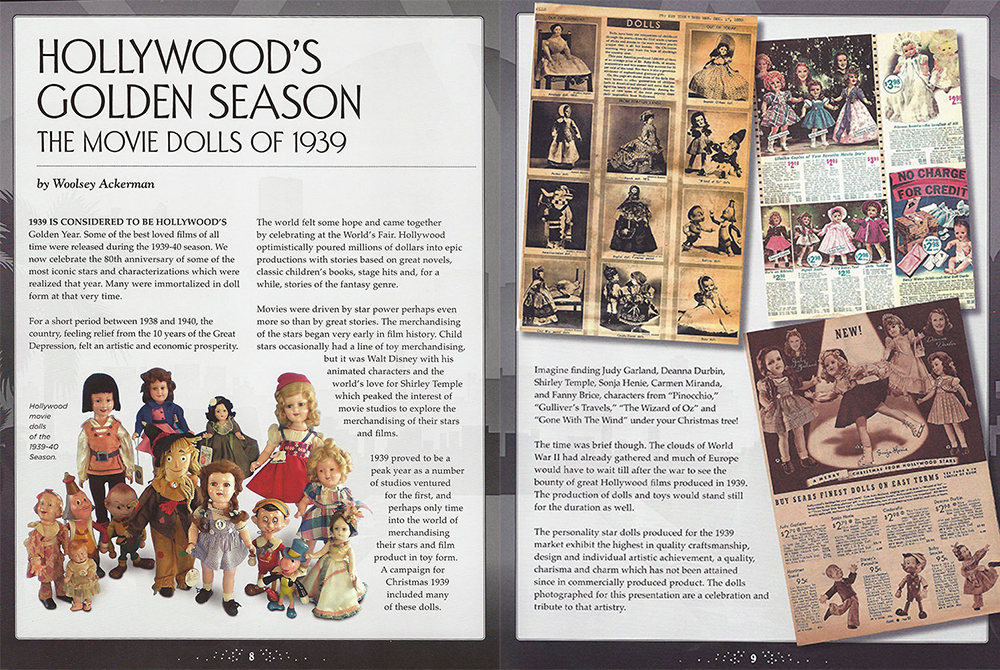 Hollywood's golden year of movies also became the golden year of movie merchandising and today those dolls and toys created for that season represent the apex in that arena of movie and doll related collecting.
I have been with Walterfilm for 12 years, making a career in Los Angeles as a film historian, archivist and memorabilia expert.  Influenced by my family's theatre business during the golden years of Hollywood (long before my birth) and my mother's interest in the history of dolls, I came by an interest in both at an early age.
While working with Turner Publishing, Home Entertainment, TCM and other groups over the years I gained an extensive knowledge through involvement in books, documentaries and exhibits of the films of 1939.
Combined with a passion to discover the history of dolls merchandised to promote movies and movie stars, I wrote this article for the 2019 United Federation of Doll Clubs "Convention Souvenir Journal," which, as you can see, focuses on the dolls that related to the classic movies and stars of 1939 and were available for purchase that Christmas.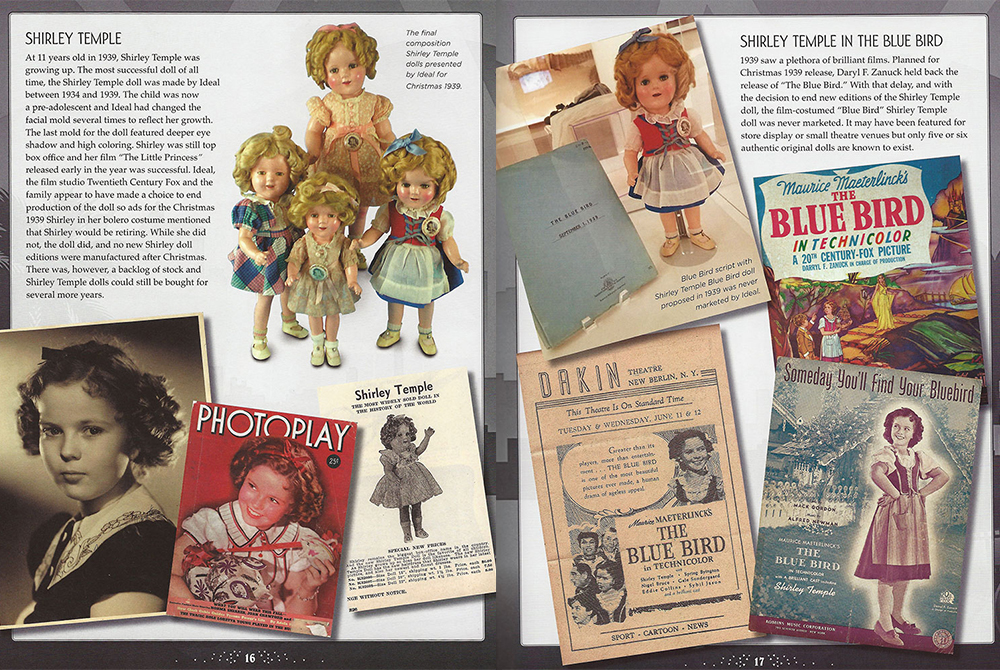 As there have been many theatre retrospectives, Turner Classic Movies network tributes, museum exhibits and auctions during the past few months honoring the great films and stars of 1939, and with Walterfilm's continued interest in classic film— I felt this would be a perfect time and season to share this story.
The world of movie merchandising through toys and dolls is one that doll collectors have appreciated for more than 100 years. It is only in recent years that movie collectors, archivists and museum curators have come to appreciate the importance of this aspect of toy and doll collecting.  After all, as a child, many of us had a toy or a favorite movie character and, happily, remember that movie and toy all our lives.
Happy Holidays!!
Woolsey Ackerman