Welcome to all our clients and friends.
From April 27th-30th, Walter Reuben Inc. can be found in Booth B22 at the 63rd Annual New York International Antiquarian Book Fair, located in Manhattan at the legendary Park Avenue Armory, 643 Park Avenue (between 66th and 67th Street.
Our Book Fair inventory includes: Women's Issues, LGBTQ, Ethnicities, Black Film History and Entertainment, as well as Classic Hollywood, featuring vintage original film scripts, photographs, posters, programs, pressbooks, letters, original art and entertainment memorabilia.
HERE IS A SELECTION OF HIGHLIGHTS
THE QUEEN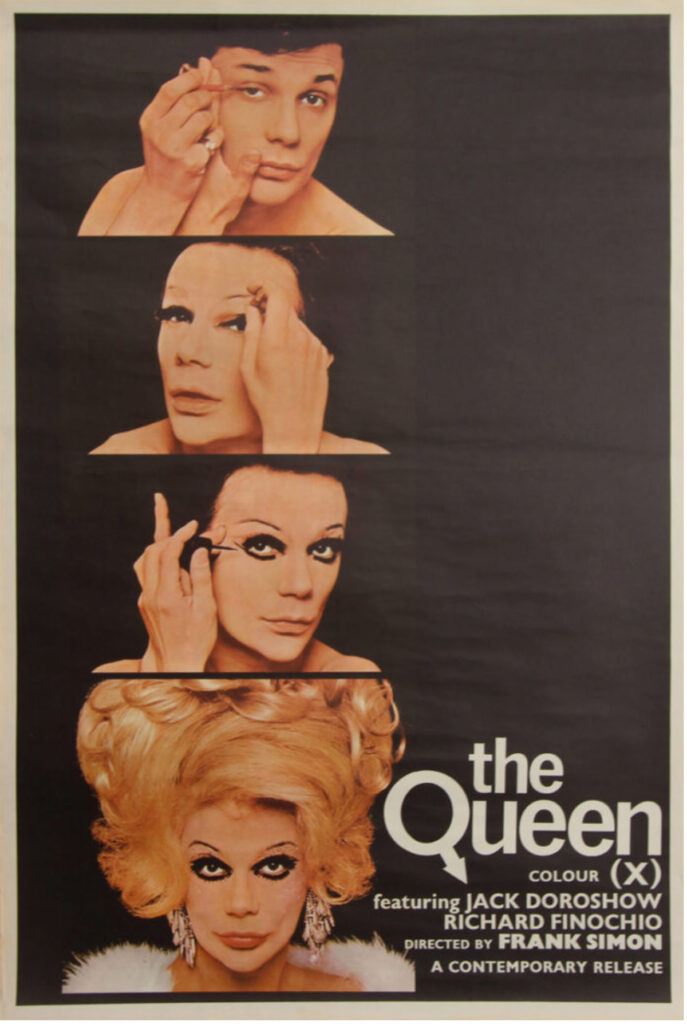 1968 British poster for landmark American film about trans people. $1,500.00
---
THE ROCKY HORROR PICTURE SHOW
Original 1974 typescript of legendary transgressive cult movie. $12,500.00
---
THE GODFATHER
1972 British poster, with striking art of Brando. $1,000.00
---
NINA SIMONE
Vintage portrait, ca 1959, of the legendary artist, at the beginning of her career. $750.00
---
GAME OF THRONES
Two vintage scripts from Season 1 (VI, VII) belonging to Aidan Gillen ("Littlefinger') offered individually at $1,500.00.
---
JULIAN ELTINGE PHOTO ARCHIVE
Six vintage photos, ca 1915-1931, of the most celebrated drag performer of his time. $1,800.00
---
THE LURE OF A WOMAN
1921 poster for African American silent film shot in Kansas City. $4,000.00