African Americans have made an enormous contribution to American culture as actors, dancers, singers, and musicians. Whether it's African American movie posters, movie star photographs, lobby cards, marketing materials or film scripts, these visual affirmations of their artistry and success have grown ever more popular as objects to be collected by both private and institutional collectors.
African American Heritage
Since our inception, WalterFilm has been actively involved in searching out and offering both archives and individual pieces that capture our country's rich African American film, stage and musical heritage.  What you see here is but a tiny sampling of our vintage original movie memorabilia that reflect African American cultural history.
UNCLE TOM'S CABIN (1927)  Original souvenir program for silent film adaptation of Stowe novel, which offered significant roles for African American actors, who rarely got to do much of consequence in American cinema of the 1920s.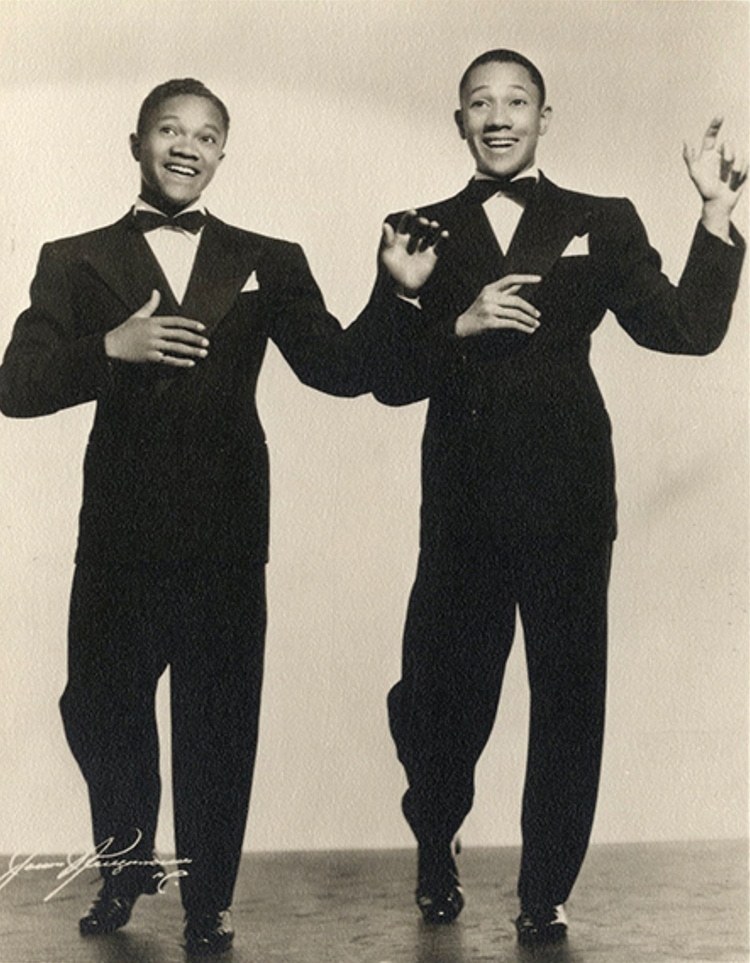 THE NICHOLAS BROTHERS, a collection of 10 vintage photos of the legendary dancing team.
HI DE HO (1947) This is one of three scarce lobby cards from this Black cast musical which starred Cab Calloway (his only starring role in a feature film).
THE GREAT WHITE HOPE (1970) Two vintage 14 x 11" double weight photos by Lawrence Schiller, of James Earl Jones in his career-making Broadway stage triumph in the role of Boxer Jack Johnson.
JOSEPHINE BAKER in LA CREOLE (1934) Baker made an indelible impression on Parisian audiences in THE 1920'S, and, within a decade, she had become a recognized star of the French musical theater. Here, we have a scarce vintage French 8 x 7 " photo of her in a revival of a Jacques Offenback operetta at the Theatre Marigny.
DUTCHMAN (1967) British quad poster, film adaptation of the trenchant novel by then-Leroi Jones, who subsequently changed his name to Amiri Baraka. So here we have a rare poster for a film adapted from a significant piece of 1960's African American theatre.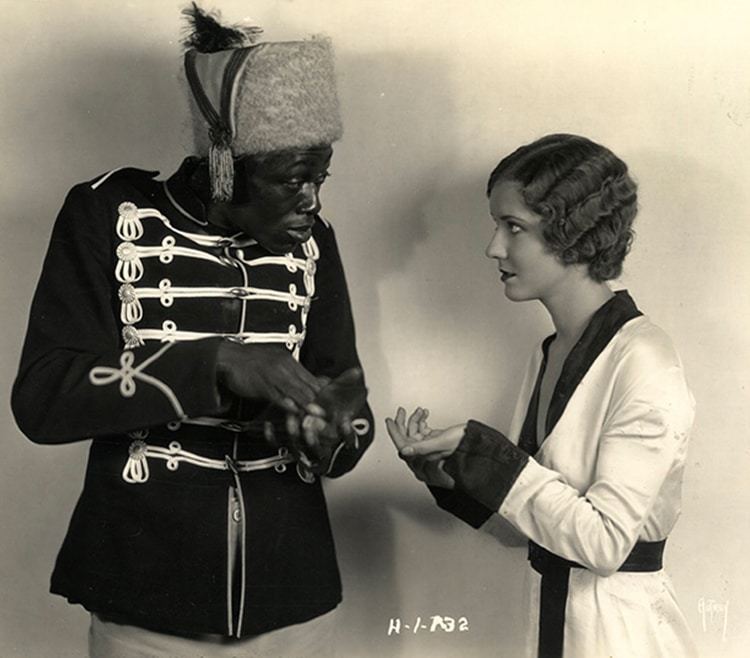 THE BIG TIME (1929) Very early vintage 8 x 10" photographic portrait of Stepin Fetchit as he was about to emerge as one of the first African American "names" in the motion picture industry.
SHAFT (1971), the original MGM presskit, which contains a slew of printed promotional text and a generous suite of 23 vintage 8 x 10" photos. SHAFT is one of the mythic films of the 1970's Blaxploitation film era.
THE BIG BROADCAST OF 1938 (1938) Vintage 8 x 10" photo of an African American dance number from this Paramount musical film.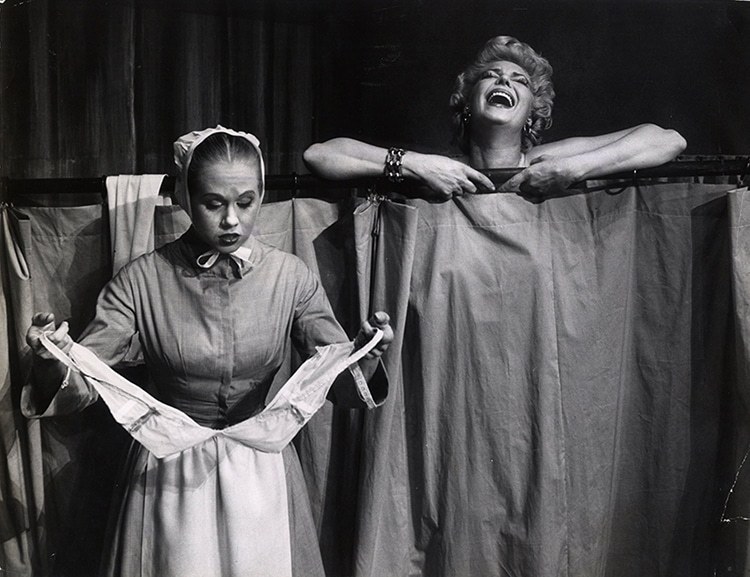 PLAIN AND FANCY (1955) Vintage 10 ½ x 13" photo by the legendary African American photographer Gordon Parks of Barbara Cook and Shil Conway in this short-lived Broadway musical.
THE EMPEROR JONES (1933) Vintage 10 x 8" photo of Paul Robeson, who made a great name for himself, first on stage, and then, after, in this film adaptation, of Eugene O'Neill's play.
ONCE UPON A TIME…WHEN WE WERE COLORED (1994) Vintage script for this critically acclaimed film script about African American life in the Mississippi Delta in 1946.
HALLELUJAH (1929) Two vintage photos, one of King Vidor and crew, all knee-deep in a Southern swamp, as he directs this classic Black cast talking film; the other, of Vidor, which shows actress Honey Brown, who was supposed to play the female lead role of Chickie, but was replaced before shooting commenced, by Nina Mae McKinney.
These are all simply representative examples of what is a rich and fascinating area for collecting. We at WalterFilm invite you to explore it in our African American Collection.