Hollywood Movie Memorabilia encompasses a fascinating range of material that appeals to an extraordinary number of collectors from almost every country.
In last December's blog, "1939 – HOLLYWOOD'S GOLDEN YEAR OF MOVIES & DOLLS," Woolsey Ackerman (Walter Films' Film Researcher & Curator) shared an article he wrote for the 2019 United Federation of Doll Clubs "Convention Souvenir Journal." It focused on the dolls that related to the classic movies and stars of 1939 that were available for purchase during that Christmas season.
A good number of our readers expressed how much they enjoyed reading it and we thought that, given our current trying time, not unlike the Great Depression, Woolsey might like to share his thoughts and his extraordinary collection of dolls celebrating two of the greatest stars of that period, now icons of the entertainment world: Shirley Temple and Judy Garland.
SHIRLEY TEMPLE & JUDY GARLAND
DOLLS FOR THE AGES
By Woolsey Ackerman
During some of the most difficult and dark times of the past century it was the movies and the stars who brought them to life that gave a worldwide audience a sense of optimism and hope.
Shirley Temple and Judy Garland were two of its greatest stars; their shining spirit shown in their work during the 1930s and 1940s and their legacy continues to inspire.
SHIRLEY TEMPLE
Shirley Temple was just the right remedy when a Depression weary public was blown away by her singing, dancing and indelible charm in a string of 1934 box office hits.  Born with incredible talent and charisma and following a few years appearing in shorts and supporting roles, she became a star when the world discovered this five-year-old signing and tap dancing dynamo in the musical STAND UP AND CHEER. Her studio, Twentieth Century Fox, quickly followed with property after property, including some of the great classics of children's literature.
An avalanche of merchandising was manufactured during the 5 years she was the number one box office attraction. While her singing, dancing and charm raised the spirits of the Depression weary world, the economy, and not just in Hollywood, was similarly charmed as toys, dolls, books and clothing of all sorts flooded the markeplacet.
This story was told a few years ago in an exhibit at the Santa Monica History Museum called "Shirley Temple: The Depression's Box Office Doll".  Between 1934 and 1940, the manufacturing of the dolls and everything that could be connected to them provided  jobs at the Ideal Doll Company employing those versed in the arts of sculpting, wig making and clothing design and production.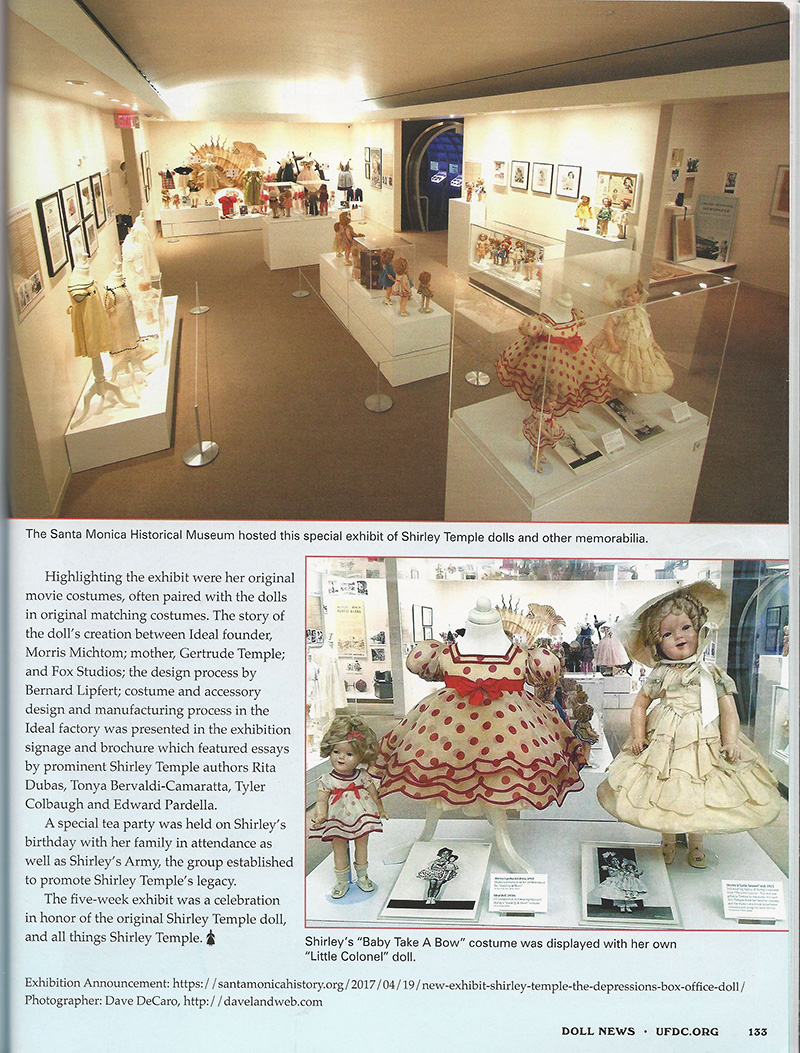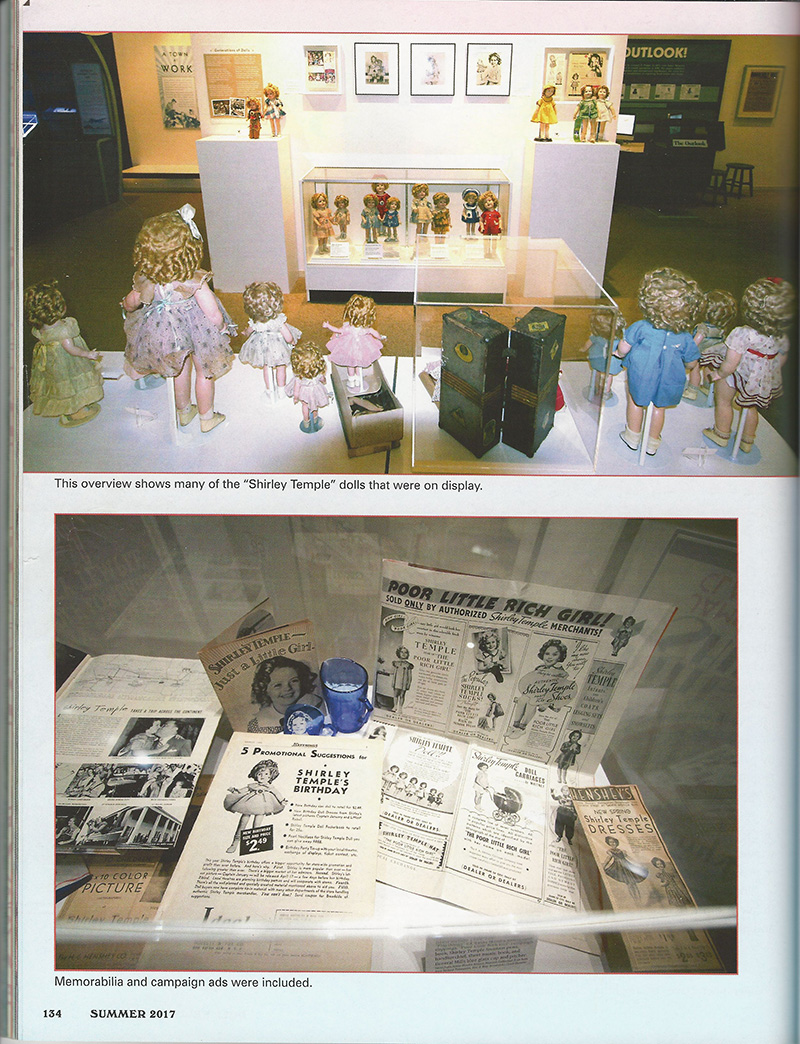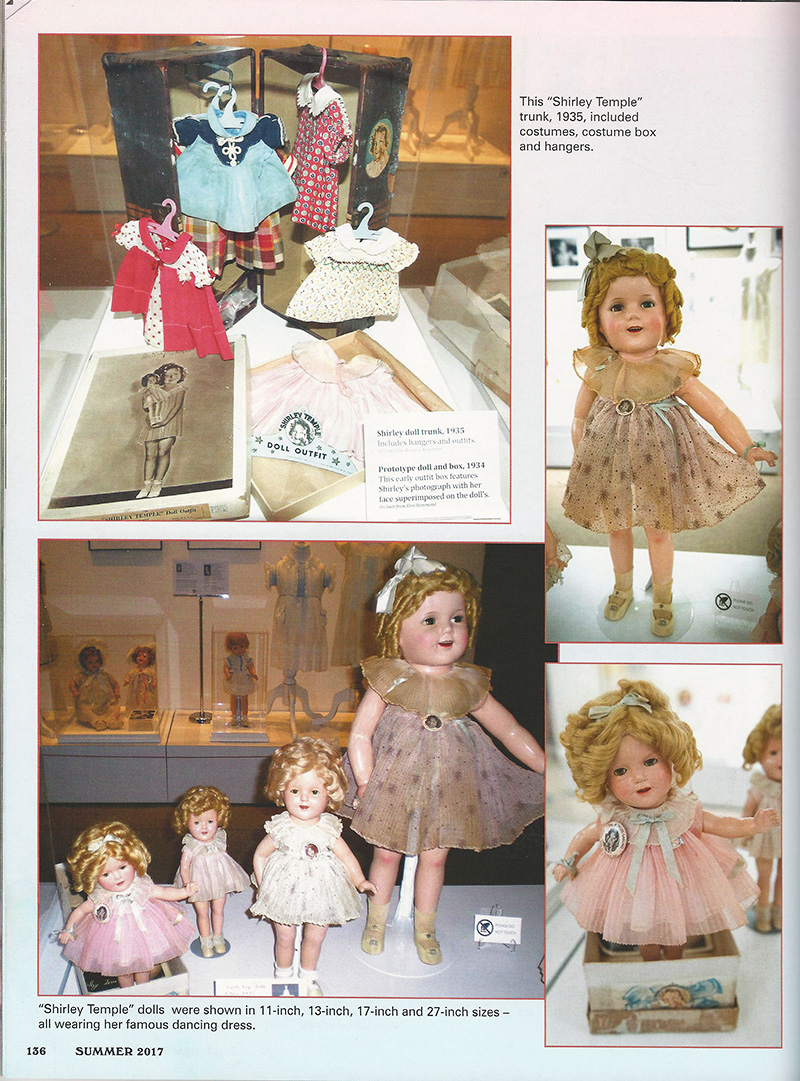 ---
JUDY GARLAND
The merchandising of Judy Garland took a cue from its success with Shirley Temple and a new movie niche was achieved by Garland and her contemporary Deanna Durbin.  Audiences responded to the brilliant variant talents of these two musical teens. In fact, it was the genre of the Movie Musical that, as much as any personality, bolstered the spirits of the public both during the Depression and World War II.
As the clouds of the Depression lifted, movie studios were willing to gamble a bit and take on large scale, extravagant, million-dollar properties. 1939 not only saw a plethora of great exquisitely produced films, but also a shortly-lived dip into the fantasy genre.
THE WIZARD OF OZ would be MGM's first, and one of the studio's few films to heavily exploit merchandise in commercial markets. There were dolls, figures, games, puzzles, a variety of books, scarves and clothing tie-ins, as well as the many marketing tools that all films of the time employed.
In 1939, the world fell in love with Judy Garland. Though her life had many bumps, she persevered and is still a symbol of positive hope.  During World War II, her musical films were top box office. In recent years, there have been several new documentaries, a stage play and a feature film with a 2020 Screen Actors Guild Award, Golden Globe Award and Academy Award for Actress in a Leading Role, Renée Zellweger, for her performance as Judy Garland in JUDY!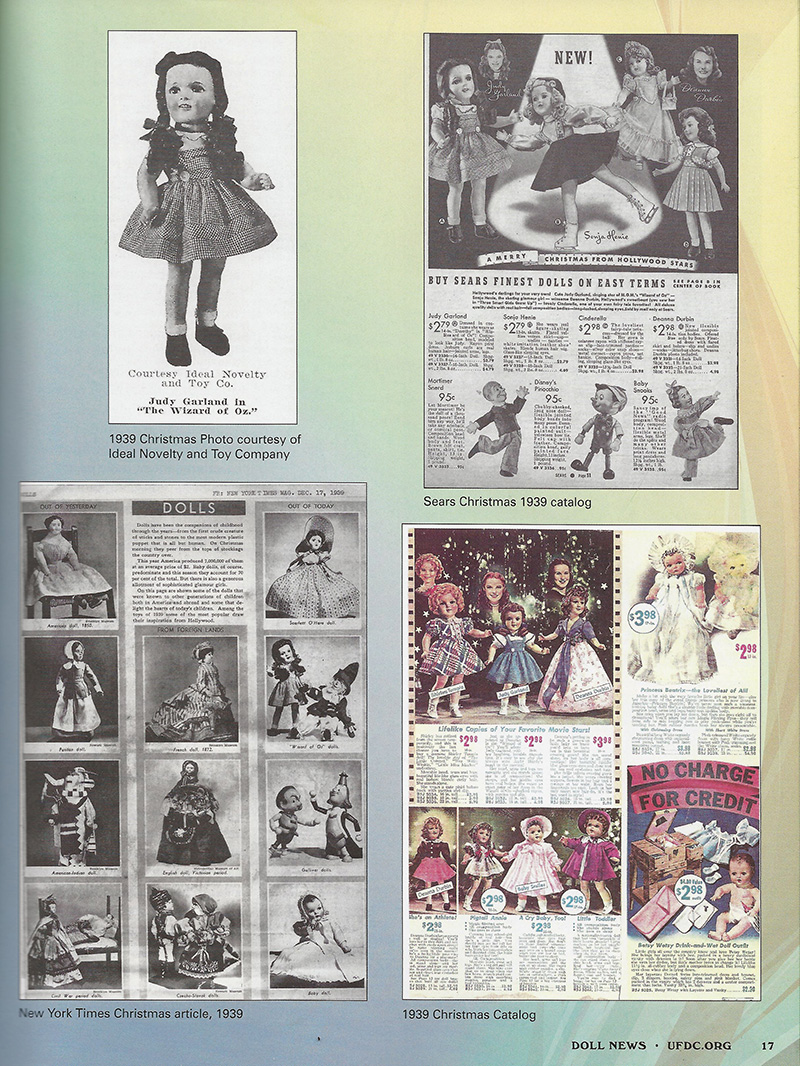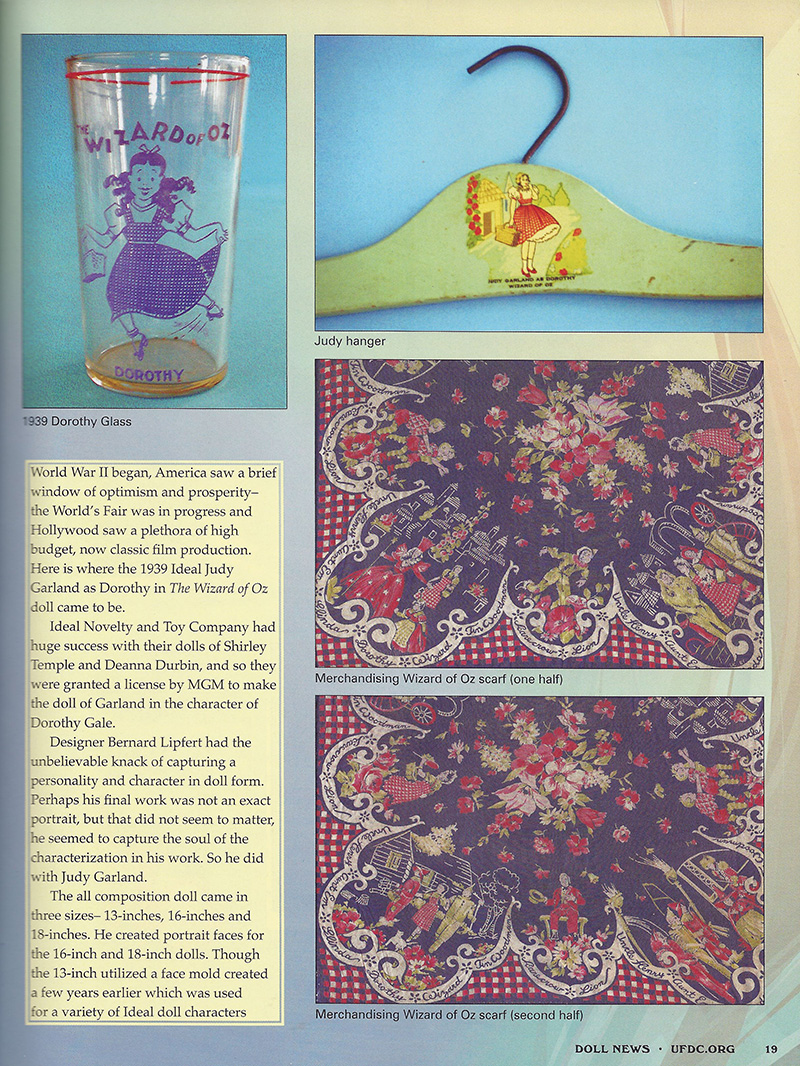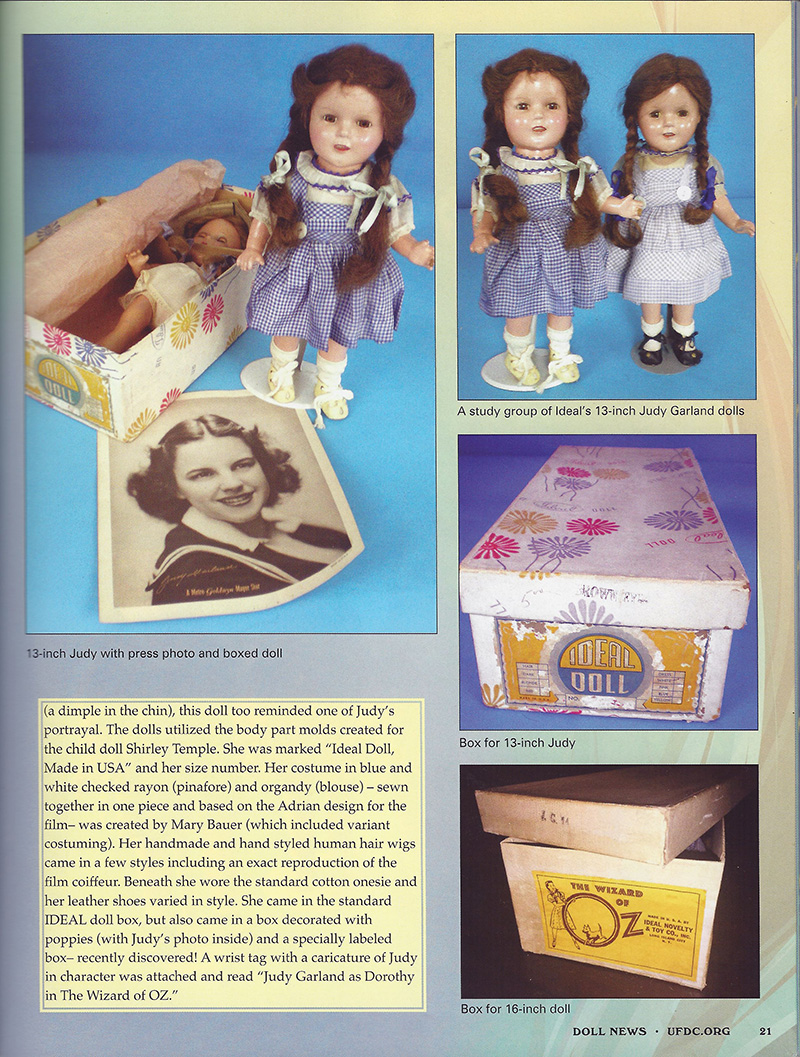 ---
COLLECTING MOVIE MEMORABILIA
Today, as ever, collectors are interested in the merchandised items of these stars as well as vintage original posters, photographs, scripts, costumes and memorabilia. There are fan groups that not only share on line, but come together for conventions and festivals while auction houses continue to provide record prices for material derived from their estates.
More than ever we can all use a bit of hopeful entertainment, singing and dancing its way into our hearts.  So whatever your taste — a nostalgic look at Shirley Temple or Judy Garland, or the great musical stars such as Fred Astaire and Ginger Rogers, Gene Kelly, Betty Grable, Carmen Miranda, Rita Hayworth, Nelson Eddy and Jeanette MacDonald, or the works of Busby Berkeley, Arthur Freed, Vincente Minnelli or the greats from any genre you like — these classic films and the stars that brought them to life, offer a perfect way to relax, refresh and reflect as we're asked to play our part during this difficult time.