Alexa Foreman Interview
For many years, Alexa Foreman worked with Walterfilm's Woolsey Ackerman researching and producing a multitude of documentaries and on-air programing for Turner Classic Movies. She was Robert Osborne's left and right hand in creating his on-air hosting segments and was the primary producer of the Turner Classic Movies on-camera archival interviews that told Hollywood's history in the words of those who were there.
Her latest project as researcher on the book Warner Bros: 100 Years of Storytelling by MarkA Vieira celebrates Warner Brothers Studios 100th Anniversary. Here is her thoughts on its history and significance.
Thank you so much Woolsey! Please forgive me if I leave out anyone's favorite Warner Bros. star, director or picture.
What, in your opinion, would be the keyword that would sum up the unique history and product of Warner Bros as a motion picture studio? (direction, production, editing, scripting, music, etc.)
Fearless.
Why?
The Studio experimented with sound, had a radio station KFWB, used current themes "ripped from the headlines", corned the market on Depression musicals, and was the first major American studio to confront the Nazi threat in Europe, not to mention the studio's award winning Animation department.
A young Darryl F. Zanuck helped shape the studio and its product, and later producers Hal Wallis and Jerry Wald who were majors players.
There are so many others including cinematographers, editors and screenwriters, but I do want to mention composers Max Steiner and Erich Wolfgang Korngold.
Who were these Warner Brothers? Where did they come from and how were they uniquely apt to make movies?
There were four brothers involved with the studio: Harry, Albert, Sam and Jack. They came from a family of Polish Jews, and had tried everything from running a bowling alley to selling meat. Sam was the visionary who saw the future in moving pictures and bought a used Kinetoscope. That was the start.
For the studio which was incorporated formally in 1923, each brother had his own function: Harry was company president, Albert was treasurer and Sam and Jack were in charge of production.
It's fascinating to wonder about how the studio would be different if Sam had lived. Of the 4, he was the pioneer.He pushed the brothers into sound pictures and other technology. Tragically – and unbelievably – he died the day before The Jazz Singer premiered in New York City.
Today, Jack is probably the most known and he was the one with the eye for talent, but he also wasn't fair to his two remaining brothers in his later business dealings.
What. in your opinion, are a few of the WB best movies? Best picture or not? Movies that put them on the map?
I am going to play it safe here and list some of the studio's most important pictures:
The Jazz Singer (1927) – the first "sound" picture established WB as a studio to be reckoned, Little Caesar (1931) – the studio's first gangster picture, 42nd Street (1933) was the first in a series of wonderful Busby Berkeley choreographed backstage musicals. (Only WB would mix in "escapism" while still reminding audiences that it was the Depression!), Confessions of a Nazi Spy (1939) – this was the first picture from a major studio to show American audiences that the Nazi threat was real, Casablanca (1942) was and is still the most requested movie on TCM, House of Wax (1953) – the first color 3D picture with stereophonic sound, Sergeant Rutledge (1960) a movie released by a major studio with a Black leading man—FEARLESS.
Who are the great stars of Warner Brothers classic Hollywood contract days— what set them apart?
Rin Tin Tin was actually the first star at the fledgling studio. And, when the studio took over First National Pictures in 1929, it inherited stars such as Richard Barthelmess, and Loretta Young. Other early stars were Al Jolson, George Arliss, John Barrymore, and Mary Astor (later an Oscar winning Supporting Actress). Arliss, John Barrymore, and Mary Astor (later an Oscar winning Supporting Actress).
In the 1930s, there were Kay Francis (one of my favorites), Ruth Chatterton, Barbara Stanwyck, Joan Blondell, Paul Muni, James Cagney, Glenda Farrell, Edward G. Robinson, Humphrey Bogart and Errol Flynn. and, of course, Bette Davis was one of a kind.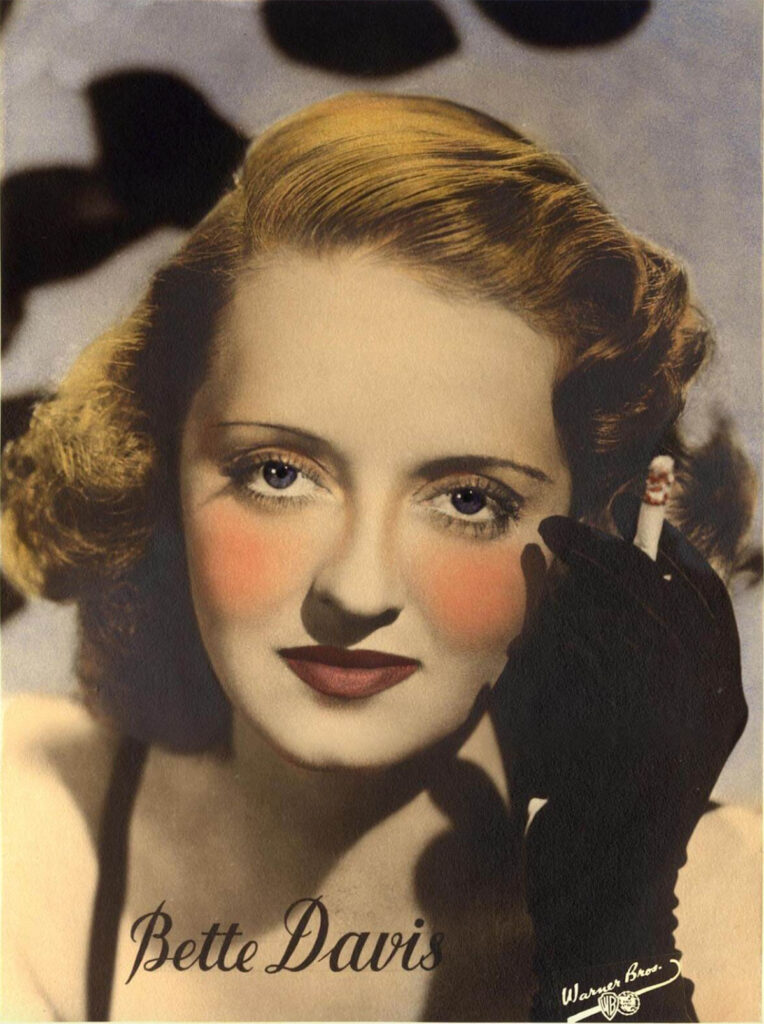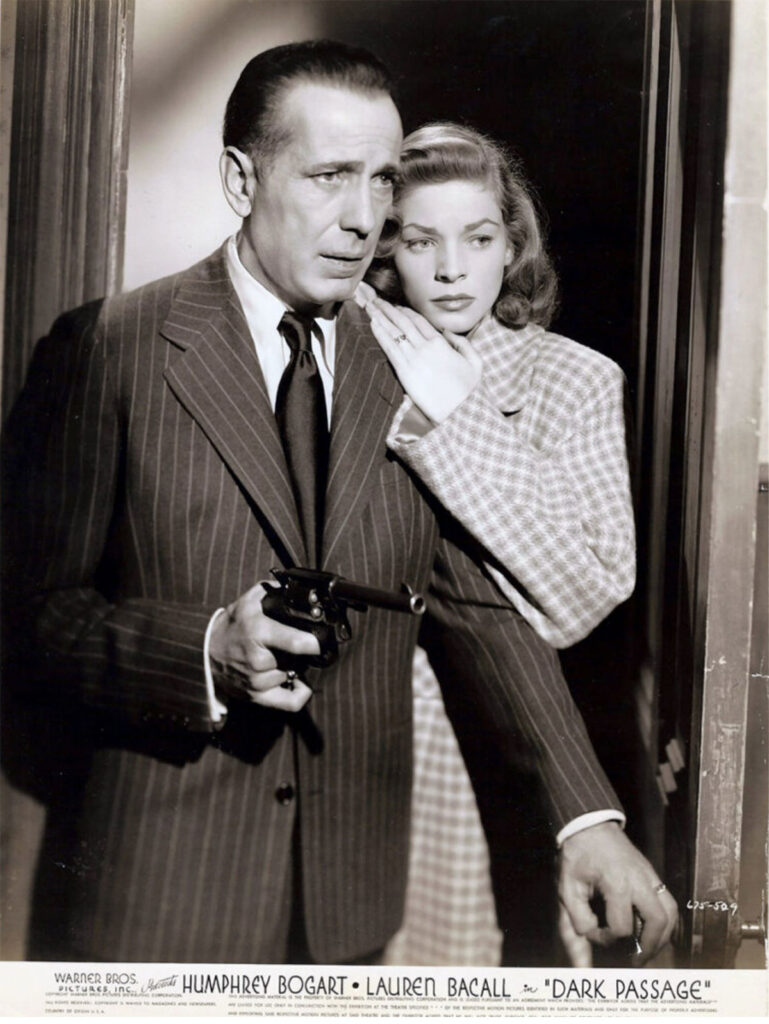 Then came Ida Lupino, Claude Rains, Eleanor Parker, and Jane Wyman. Joan Crawford arrived from MGM and won an Oscar right off the bat.
The late 1940s brought Doris Day, and during the 1950s and 60s came Burt Lancaster, Randolph Scott, James Dean, Tab Hunter, Natalie Wood, Alan Ladd, John Wayne and later Clint Eastwood. Plus, let's not forget Bugs Bunny, Porky Pig, Sylvester and Tweety.
Three of the stars James Cagney, Olivia de Havilland and Bette Davis actively disagreed with the studio's rule of adding on time to their seven year contracts when they went on suspension. They went on suspension usually because they were being offered sub par roles — de Havilland sued and won. It is now know as the De Havilland Law.
Who are the great character actors, what were their careers like under contract to WB?
Aline MacMahon, Allen Jenkins, Charles Coburn, Eve Arden, Jack Carson, Guy Kibbee, Wallace Ford, Ruth Donnelly, Lyle Talbot, Conrad Veidt, Lee Patrick, Frank McHugh, Robert Barrat, Ian Hunter, Alan Hale, Andrea King, Peter Lorre and Sydney Greenstreet. Legendary Hattie McDaniel worked at Warner Bros. at times despite her busy schedule with other studios.
Name a few of Warner Bros. top directors and a bit about their working techniques!?
Michael Curtiz, William Dieterle, Lloyd Bacon, Howard Hawks, Raoul Walsh, William Wellman, Edmund Goulding, John Huston, Vincent Sherman and for a short time, Alfred Hitchcock. It was a nonstop assembly line in those days and directors had to be able to handle every genre. Look at Curtiz: dramas, musicals, war movies, adventures, mysteries, comedies, westerns, horror and film noir.
Classic era studio's involved themselves in community outreach particularly during World War II.
A Brief Story of Hollywood Canteen
Two of WB's most dynamic stars, Bette Davis and John Garfield, started the Hollywood Canteen in 1942 for servicemen and women (black and white) to have an evening being entertained by and interacting with movie stars and personalities. It was an all volunteer staff of cooks, servers, and dishwashers made up of celebrities.
How do you go about doing your research for a book project like this and after all your years of discovering Hollywood history, what did you find to be the most surprising in you work on this project?
I use autobiographies, biographies, studio histories, the Motion Picture Academy website, the American Film Institute catalogue, and newspaper articles. When I started at TCM, there was no internet. I used books for my research. I still do mostly and I avoid Wikipedia and trivia that is on movie info websites.
I was most surprised about the history of fires on the Warners backlot. In 1934, a fire started near the set of Black Fury and destroyed part of the New York street, the studio's crafts department, a prop warehouse and – tragically – original negatives from early Vitaphone and First National films stored in the vaults. Later, there were three fires in 1952, another in 1963, and another in 1983.
ALEXA FOREMAN
Alexa Foreman has used her skills as a researcher and producer primarily at Turner Classic Movies for over 25 years – starting with the launch of the network in 1994. While there, she was an integral part of TCM, which specialized in airing uncut and commercial free classic movies – the channel earning a Peabody Award in the process.
She is author of Women in Motion published in 1983, and co-author of In The Picture: Production Stills from the TCM Archives from 2004, as well as contributor to Leading Ladies, Leading Men and Leading Couples.
She has written, directed and produced a documentary entitled Scandal: The Trial of Mary Astor, which concerns actress Mary Astor and her 1936 fight to gain custody of her daughter. The documentary premiered at the TCM Film Festival in Los Angeles in April 2018.